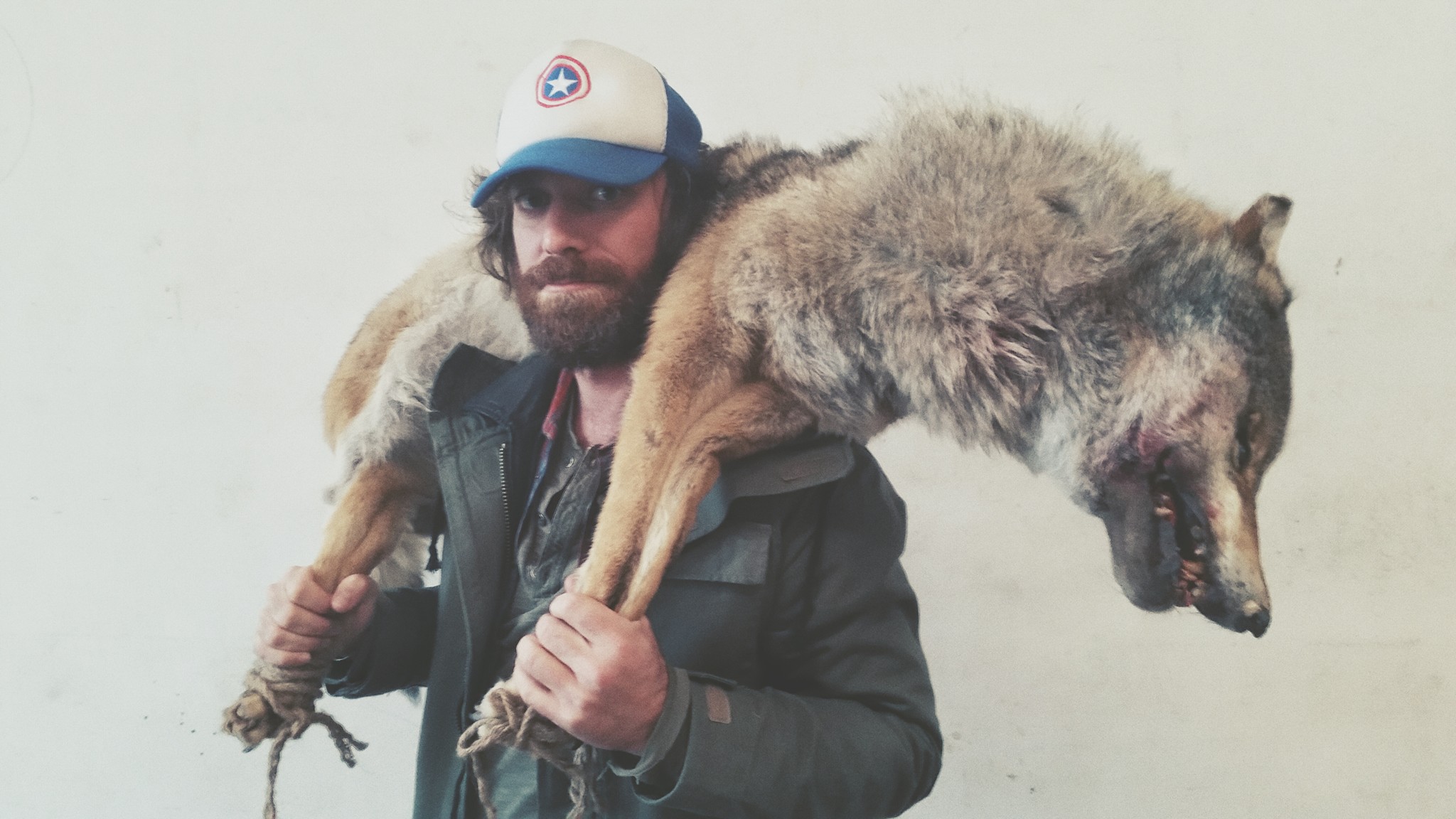 Who are you?
I was born in 1978 in Budapest. I graduated from ELTE in Sociology, then I worked as an advertising and fashion photographer as well as an advertising film director and cameraman. Then I got sick of it all.
If you are interested: www.gacstomi.com www.vimeo.com/gacstomi

Why are you planning this journey?
As I've said earlier I had enough of it all. I love to travel and to ride my motorcycle, in principle I can write, apparently, I can take decent photos, for now I'd rather avoid meetings. If you don't want such a loose answer then the truth is that after I came to the realization that most of my business partners had been fucking me over I got so sick to my stomach that I really didn't have any other option.
What do you expect from this trip?
Good times, a lot of it! I'm not one who worries about himself too much, so I'm not afraid that something exciting won't happen, maybe it's going to be a sensible blog.

Aren't you afraid that you'll get killed or robbed somewhere?
Nope. Over the last ten years, I've been to more than 54 countries in 7 continents. I circled Southeast Asia, hitchhiked on a cargo ship in India, went to Antarctica via expedition boat, sailed across the Atlantic Ocean, cut through Bolivia's salt caverns with a jeep, cycled on the legendary Death Road, took part in some jungle tours and climbed a few glaciers. I've never had any problems with anyone. Of course, I may have bad luck or an accident along the way, but these things can happen at home too.
Why do you want to go alone?
I always travel alone and I don't think anyone could manage being "locked" together 24/7, for 18 months straight. I'm better acquainted with strangers and locals. One of my companions, who I met in India and traveled for a couple of weeks with, he perfectly described this state: "I'm always alone, but never by myself"
Why motorcycle?
I have no idea! For some reason, since I was a child, I've been hooked on motorcycles. I started to ride at the age 8 and at that time I decided that I was going to go around the earth on a motorcycle. I think with all the existing vehicles that I've been able to travel with, to all kinds of stupid places, for some reason it's always been the best when I just rented some cheap shitty motorcycle and rolled with that. My thinking is that, instead of riding a lot of shitty buses and trains, I'd rather go on a motorcycle.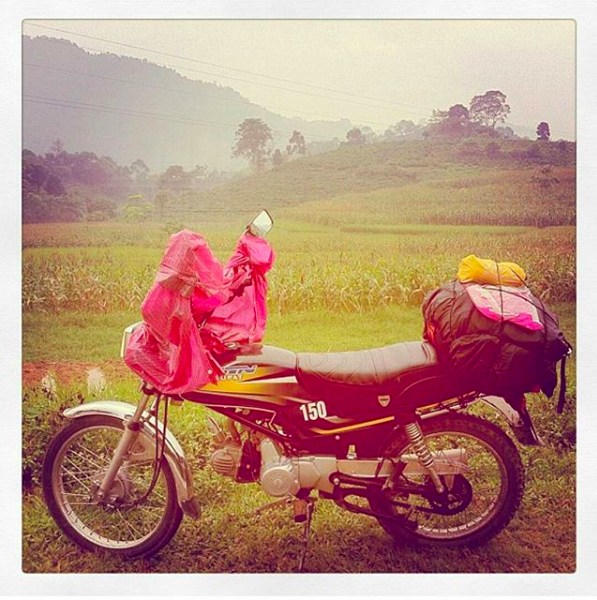 "It was one of my favorite ruins. I hired it in Vietnam."
Surely you need a lot of stuff for such a trip?
You never need a lot of stuff! I take off for months at a time, only with a sports bag. This time a couple of motorcycle clothes will be packed as an extra, and a tent that I hope that I won't have to use too many times. I'm taking it for emergencies rather than anything else.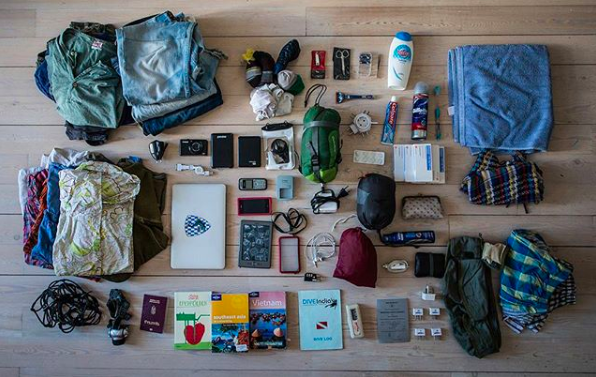 "With this much stuff, it can be smooth sailing for half a year. I won't be taking much more this time around either."