I was finally strong enough to leave Agra, but my timing couldn't have been worse, since the prime minister of Israel, Benjamin Netanyahu scheduled his visit on the day of my departure.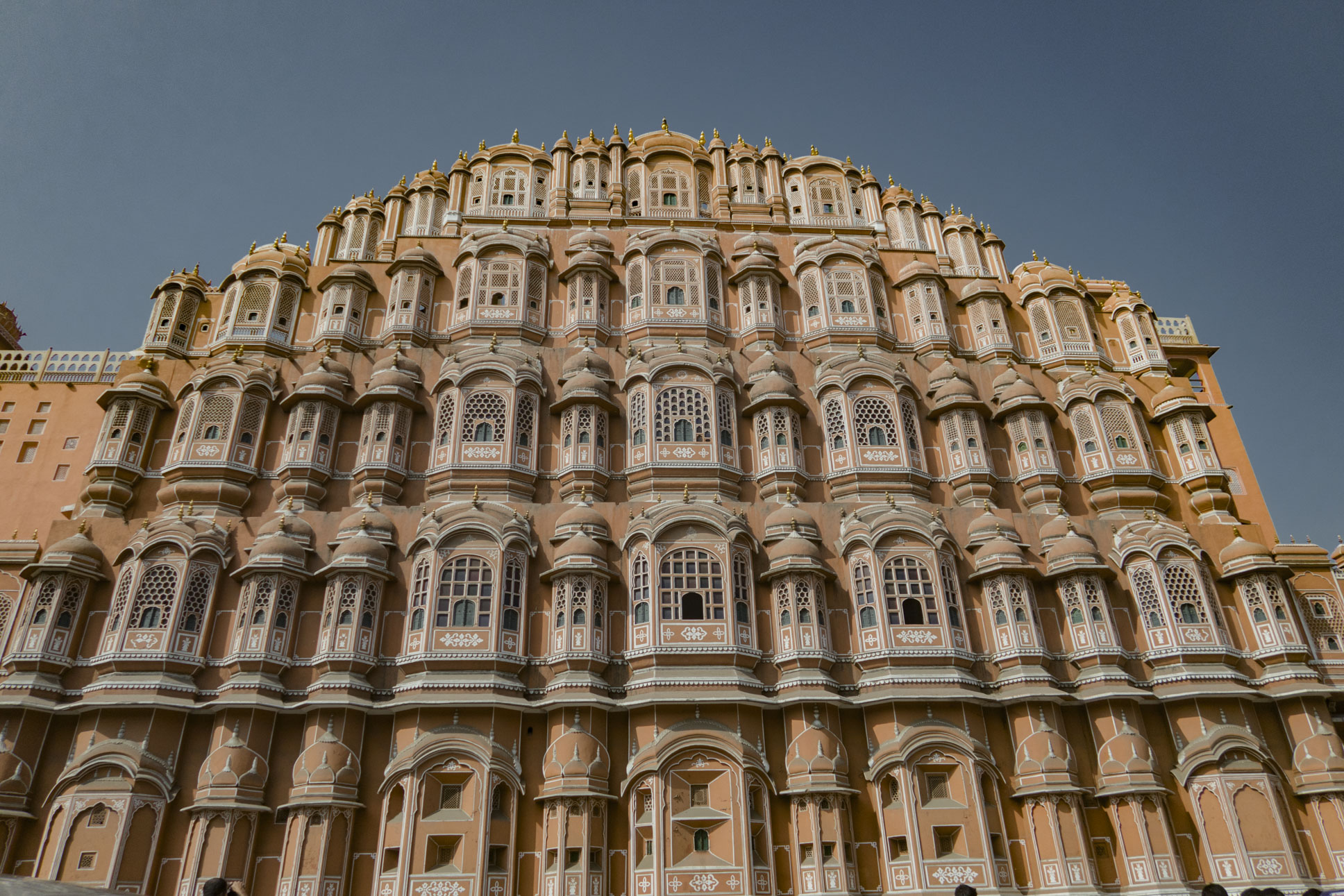 The legendary Hava Mahal, one of Jaipur's main sights.

I already made a video about the Indian traffic jams earlier, so you know what I was up against, especially that the situation was spiced up with some additional roadblocks just to really make sure nobody can move. I was strong enough to get on the road, but to endure this torture, I wasn't. I was just sitting for a while fighting with tears thinking of going back to the hostel for one more day and delay my departure again. But finally I managed to pull myself together, had a thorough look on the map, and managed to leave the city behind through the smallest alleys.

Jaipur
The Agra-Jaipur trip was long enough, but at least there was some sort of motorway-looking roads on it.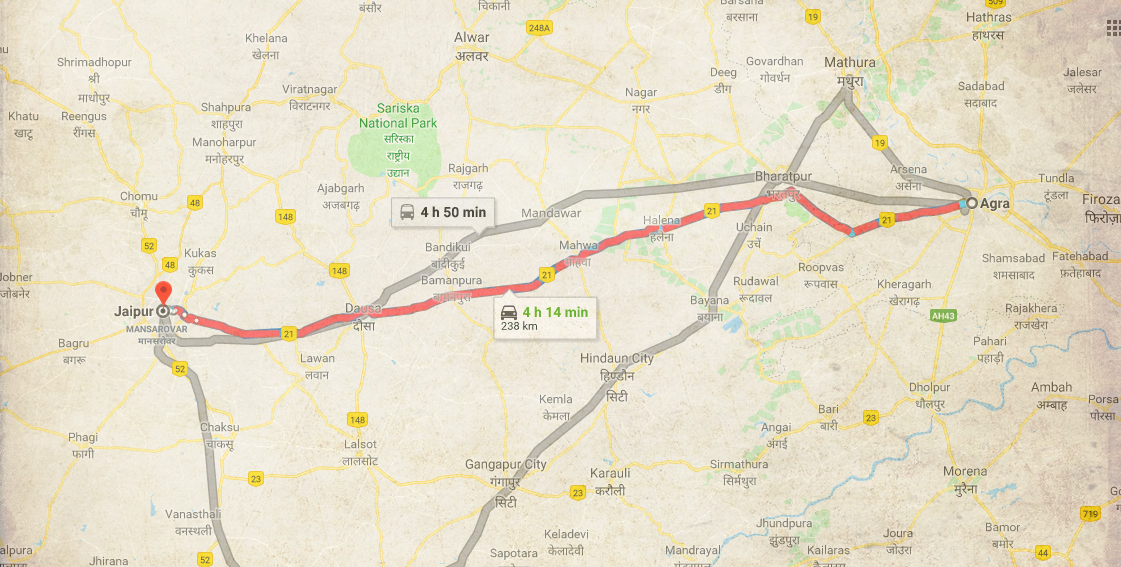 Indian motorways of course have nothing in common with their European equivalents. The first and foremost rule in India is that there are no rules whatsoever. So if you find yourself driving on a motorway and a truck is coming in your lane against traffic, you shouldn't even bother to get upset, it's actually fairly normal around here. If you were to drive in the passing lane with a 120km/h speed (which is real dumb btw), then don't be surprised if you die because someone suddenly decides to herd a buffalo cattle across. So all in all, you can progress,  but modestly.
Even he could drive towards you on the motorway, but the craziest I saw was a forklift, nothing beats that imo!
The roughly 240 km I managed to do in about 6 hours. Rajasthan is one of the most exciting regions in India. It was inhabited by the rajputs for a while, but they were obviously overtaken by the Mogul Empire. And so whatever is exciting in Rajasthan was built by the moguls. Jaipur is also known as Pink City, because its citizens colored the facades pinkish ocher. That and the mogul architecture gives an impeccable identity to the city, unique and exciting at the same time.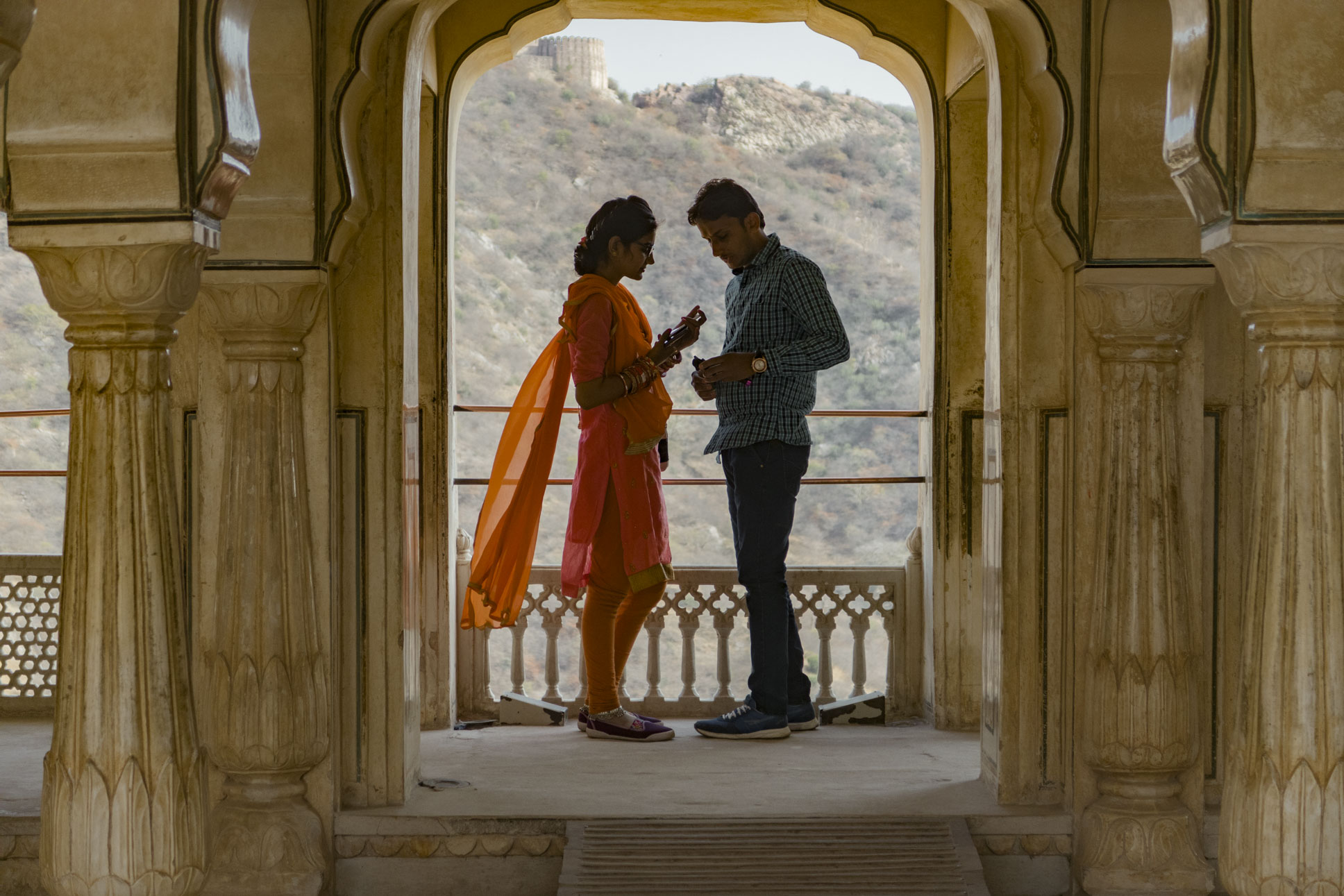 I spent 3 days discovering the city, though the city centre is not too big, it's great to look around, you can really spend the time here somehow. This Indian fairy-tale characteristic is very tangible here, which is a really good thing to spend time discovering even if you can only do that in 2x2 hours periods, because you are just healing from a mid-serious illness, and you spend the rest of the day sleeping like someone has beaten you up.

Pushkar
I think already the name, Pushkar is really cool, and I've heard that it's the place where people get stuck often. This means that while most people plan to stay for 2-3 days, that somehow becomes 1-2 weeks or even months.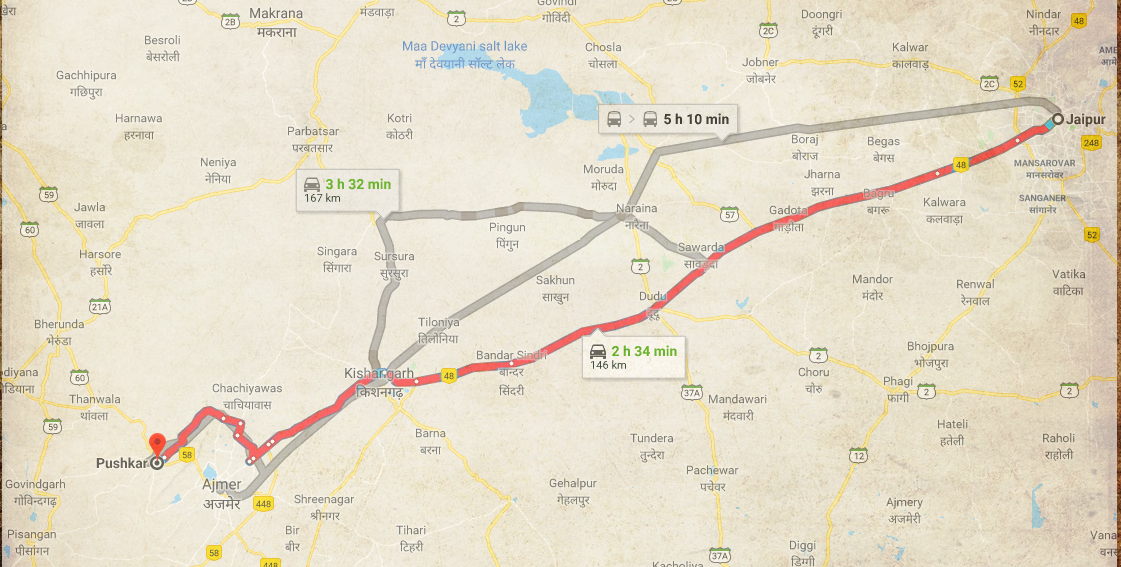 It's somehow understandable, because while Rajasthan is a beautiful place, it's also quite tough, and Pushkar has these awesome hostels with gigantic gardens, where young people just hang around doing nothing but smoke weed and drink bhang lassi.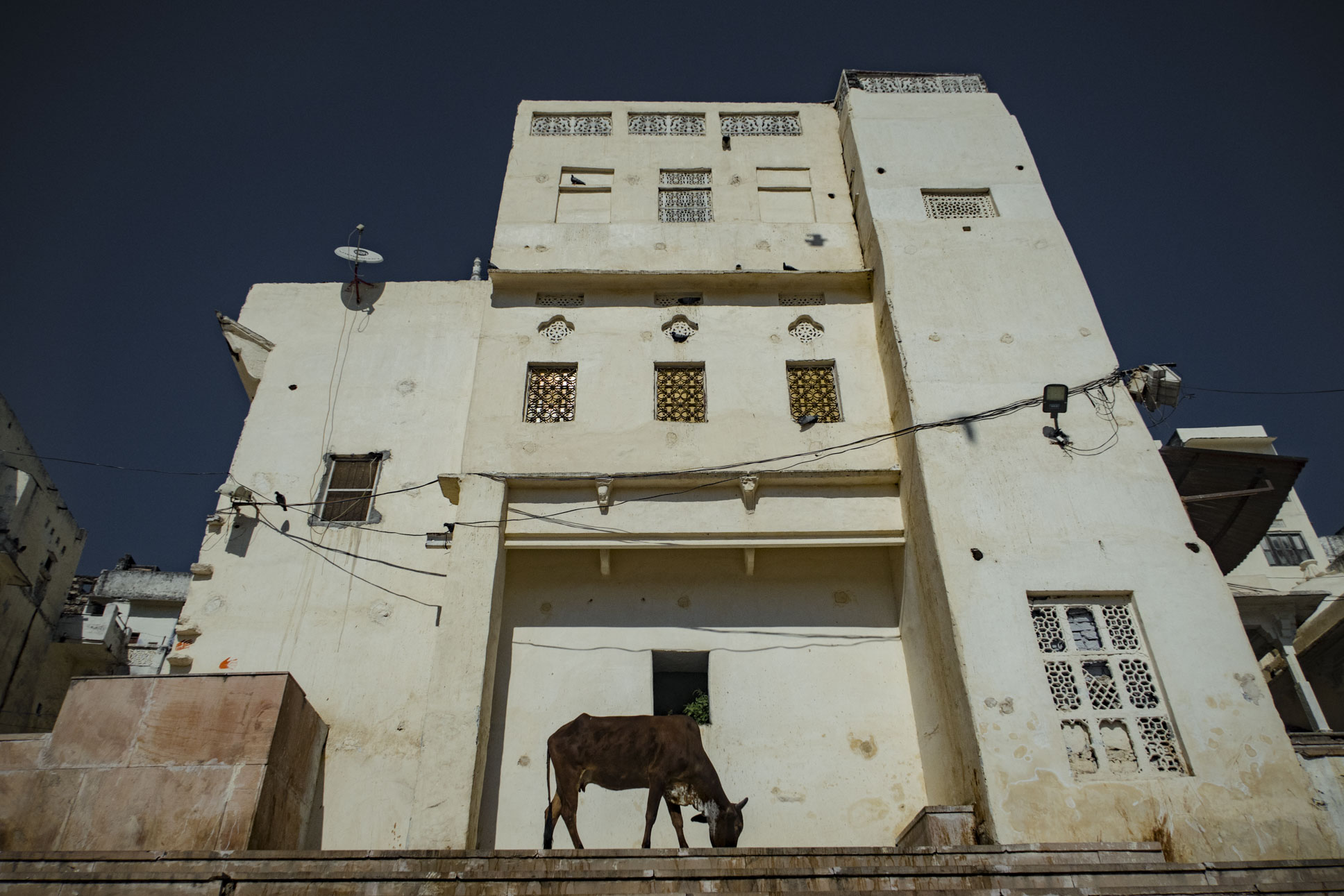 Bhang lassi is a lassi made with marijuana, so you can get really high on it, though it's not stronger than a regular space cake.
The city itself is considered a holy city, and it's full of temples and churches. There is also a huge holy lake, where the hindus are bathing, while tourists get ripped off by some holy-looking con artists.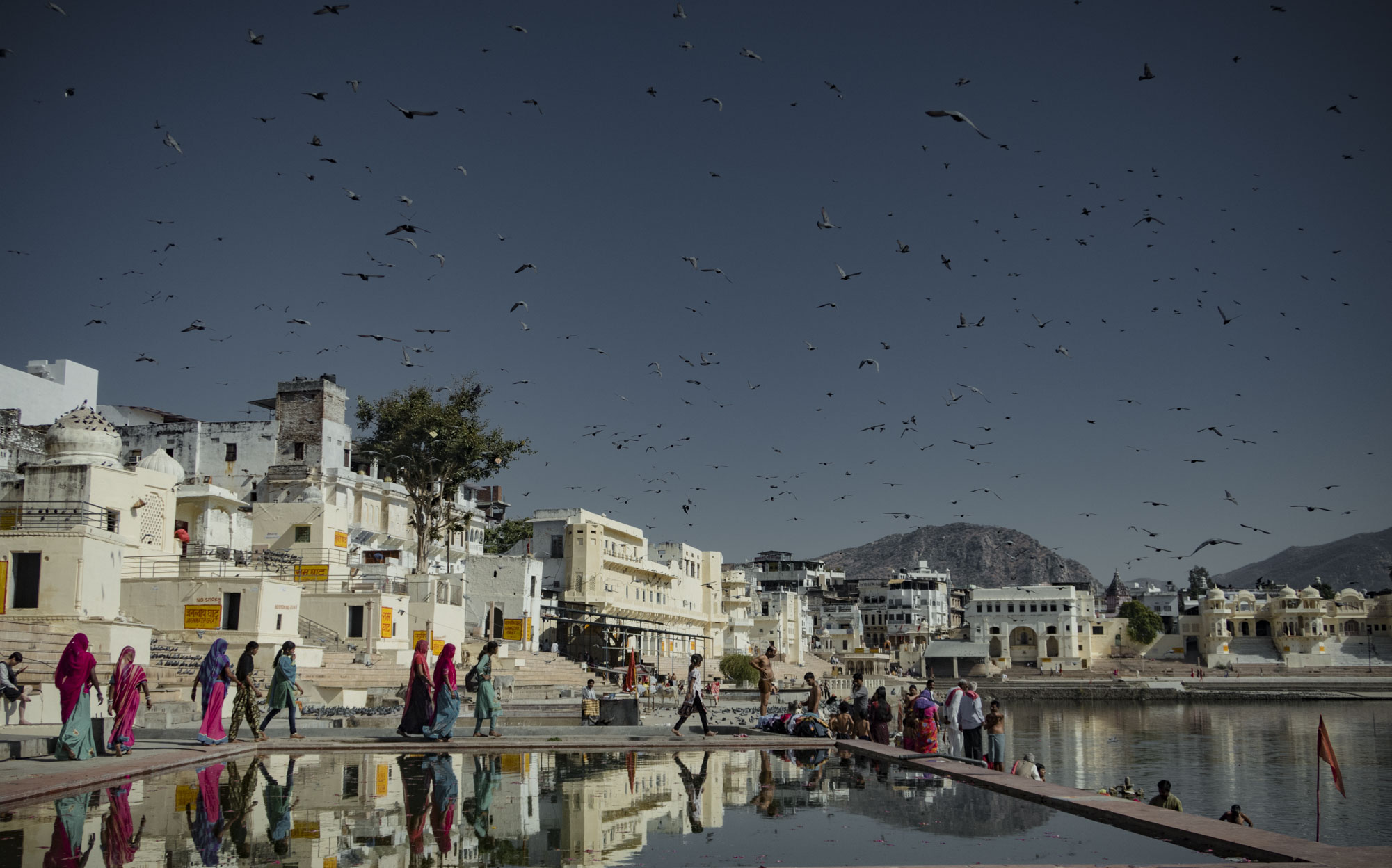 Sure, it's exciting enough, but if one really wants to, it can be done in a day. The rest of the time most people spend high telling stories about their travels, while getting even more high and becoming even closer friends with each other. Unfortunately I'm a little too old for being stoned talking dead serious about some bullshit with complete strangers, so I kept being an outsider listening to twenty-somethings being philosophical around the campfire.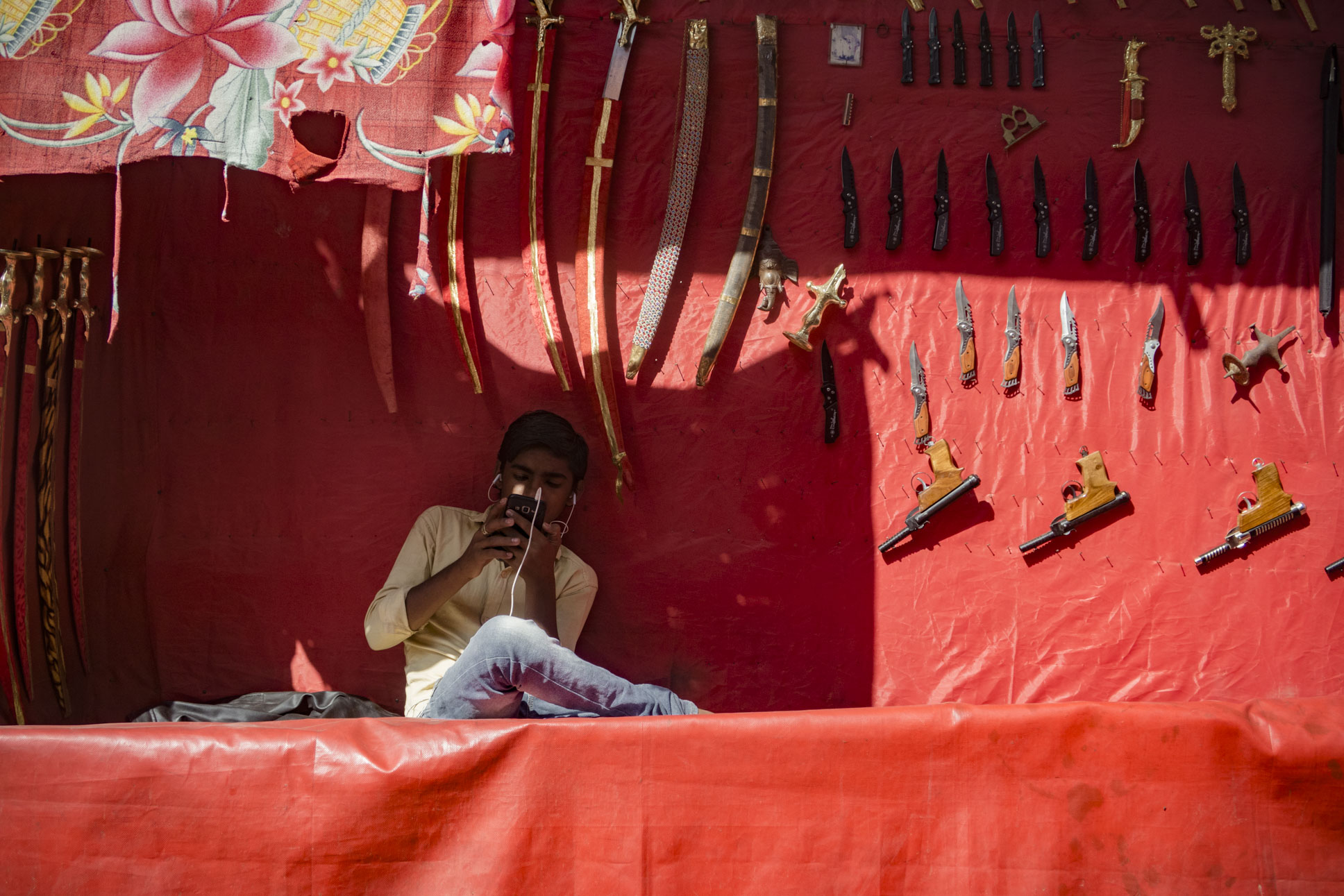 While most people were stoned playing ping pong, I spent the time oiling the chains and the air filter, and I managed to fix the footrest I ordered from AliExpress. The stuff looked surprisingly nifty, the only problem putting it up was, that it turned out I somehow broke my crash bar. But that I managed to get fixed the day after in only 20 minutes at a local welding shop for about 30 rupees.

While it was quite entertaining, I lasted for three days. I didn't only feel that I had enough, but also that I was 100% again, so I could finally start travelling again the way I wanted, and not only in energy saving mode. So I packed my stuff, and I headed to Udaipur, the Venice of the East.
If you're interested in daily fresh, find me on facebook https://www.facebook.com/Othrn/
If TL;DR: https://www.youtube.com/channel/UCBPlwjAXybPL4fqbrmpMALg/videos?disable_polymer=1
Time for nothing?: https://www.instagram.com/ontherunontherun/