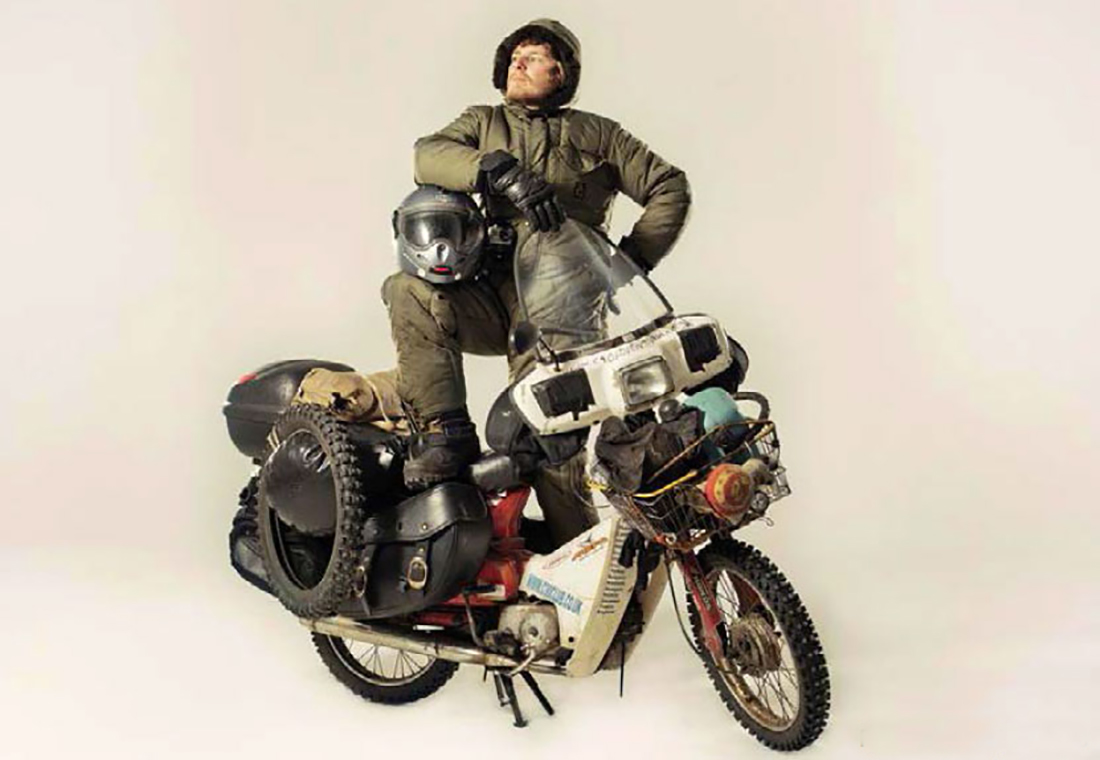 Deciding to go around the world with a motorcycle was not difficult at all, but to come to a decision about the type, well, it took longer than giving birth to six twins in the living room.
I suffered like Mick Jagger and Keith Richards after a night in LA, in the early 80's. 
All sorts of people, men and women, alone or in a group, with dogs or cats, have done this or something very similar. It's not a question "doability", but rather what motorcycle is the ideal, it's an intimate theme. From a postmans motorcycle to Honda Gold Wing, it's been done with all sorts of shit, but what do I go with.
For about a year I read blogs, different theories about who chose what and why, after a longer Moroccan test, I was able to figure out what would be ideal. Actually, there is a one simple rule. What you love will do just fine.
The Beginning
Motoring is an emotional issue. A good motorcycle is where you feel at home, what you think you look cool on. For me it started with my BMW R 1100 GS under my ass, which is a great choice for many reasons. Its robust, it has a reliable engine, it's not overcrowded with electronics and computers. Fucking comfortable as shit, it's easier to get in the bend than a drunken woman to bed after a Tinder match, but without any luggage it weighs more than 240 kg (530 pounds), unfortunately that's a deal breaker for me.
There are perfect techniques to stand up such a motorcycle alone, and when you practice in a parking lot its easy peasy lemon squeezy, but I know that when you slip on banana peel on the road, you either land in the depths of a ditch or hang on a sandstone upside down, or there is so much the mud that everything slips in every direction and there aint no chance that you will succeed alone.
May it be Free
I won't have to pay for it, I thought, and I started to negotiate factories and dealers, so that they'll to give me a motorcycle!
My first round led to Honda, where they really liked the idea. They showed me the new Africa Twin, which was a good motorcycle, but it's heavy and complicated. The NC750, which was not much lighter oh and I also didn't like it much. Then I remembered that Honda X-Adv would shortly be available, which is an adventure motorcycle. What if I went with that one?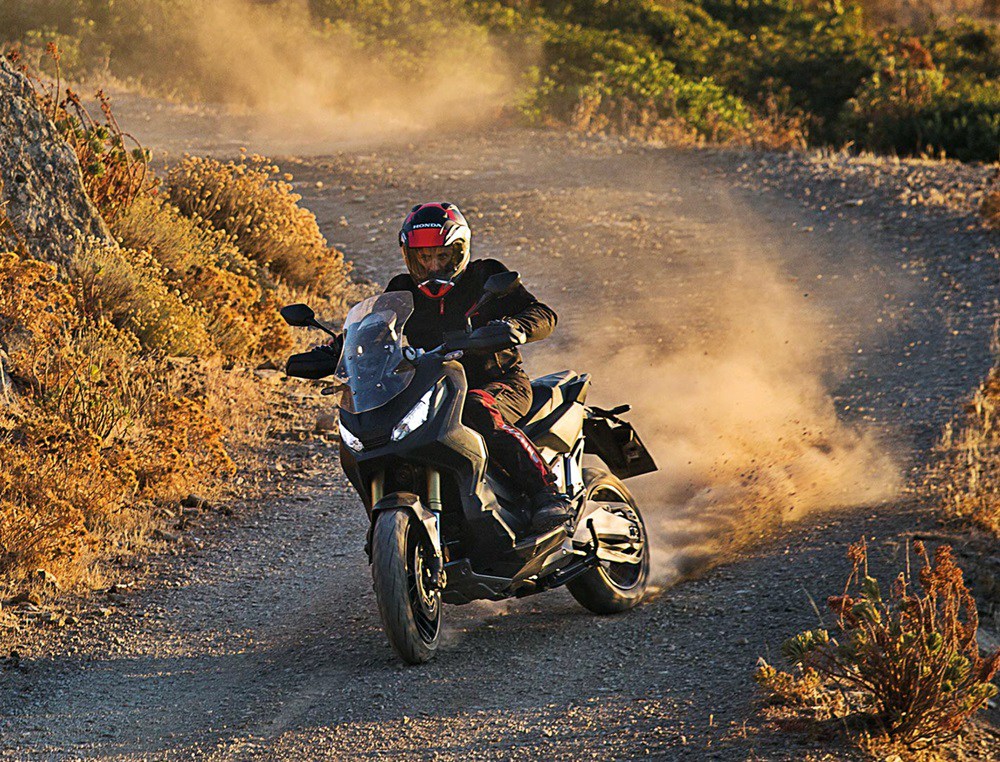 It may look like a scooter, but it's actually a motorcycle, it could be a good international campaign to go with a scooter, and if there is factory support, I do not care how complicated it is, because if I'm the commercial, they'll be looking after me. Under the seat there's a luggage compartment, above it is box, a sports bag on the back and I'm good to go.
-Is it heavy?
-Yep!
-Is it modern and complicated?
-Yep!
-Do I give a shit?
-Nope!
Meanwhile, Honda Hungary was reconstructed, my contact unfortunately had been let go of, and since then Honda became incapable of deciding anything, so I let the scooter idea go.
I visited Triumph Hungary, who were also super nice. They were interested in the project. They contacted the factory, they were not interested in the project, but they would have given them a motorcycle with a 10% discount, then Triumph Hungary would have given me a motorcycle which I would then give back at the end of the trip, that way everybody wins. They would have wanted me to go with a Triumph Scrambler.
-Is it heavy?
-Yep!
-Is it complicated and modern?
-Mostly just modern.
-Does it look epic?
-I shit you not, its fucking epic!
I saw myself on one of the most beautiful motorcycles in the world. A bit far from the ideal, but the motorcycle is so beautiful, and I'm such a snob that I just went for it. However, here it turned out that there's a bit of a pickle with it. I needed to get a customs paperwork called 'Carnet de Passages', which means I have to put down two hundred percent of the motorcycles value. I did not want to put down more than 20.000 euros and, of course, Triumph weren't keen on it either, so I did not become the coolest globe-trotting person out there.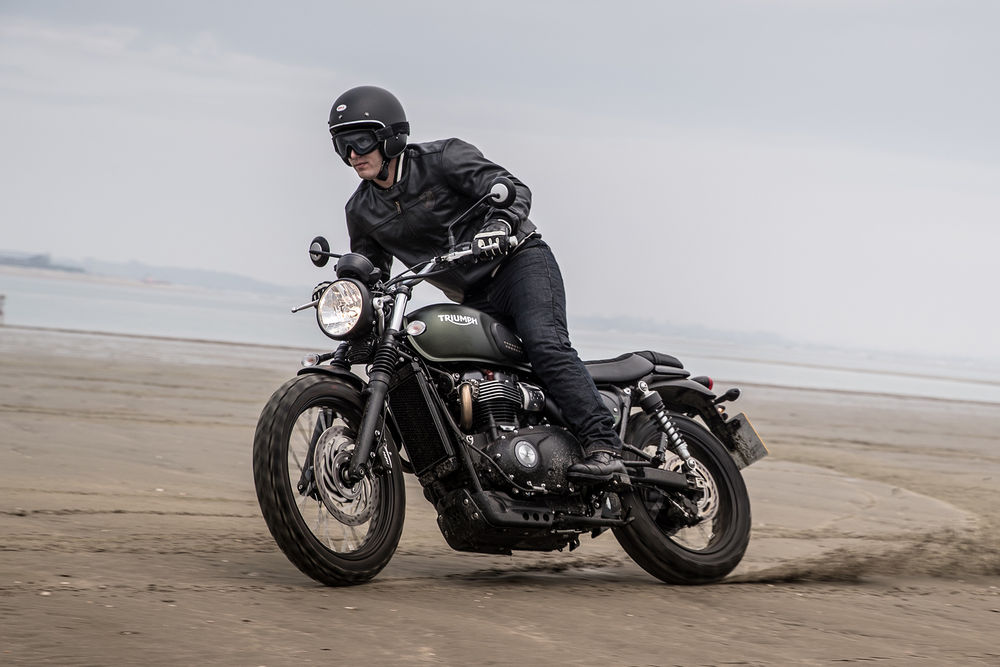 Ok. I wrote to Kawasaki Hungary who were very nice. They said that the Versys 300 X came out now, a new segment - the flagship of lightweight small-scale adventure motorcycles. They were happy and so was I. I was looking for a motorcycle just like this one. Fresh new release, easy to make a good campaign with it. The only issue with it that there aren't too many add-ons and it's a bit weak, but the craftsman can do the job too finally!

-Is it light?
-Yep!
-Is it simple?
-Yep!
-Ideal?
-Almost from every point of view.
Kawasaki Hungary wrote to the factory several times, but they didn't even respond, so we kindly thanked each other and went our separate ways.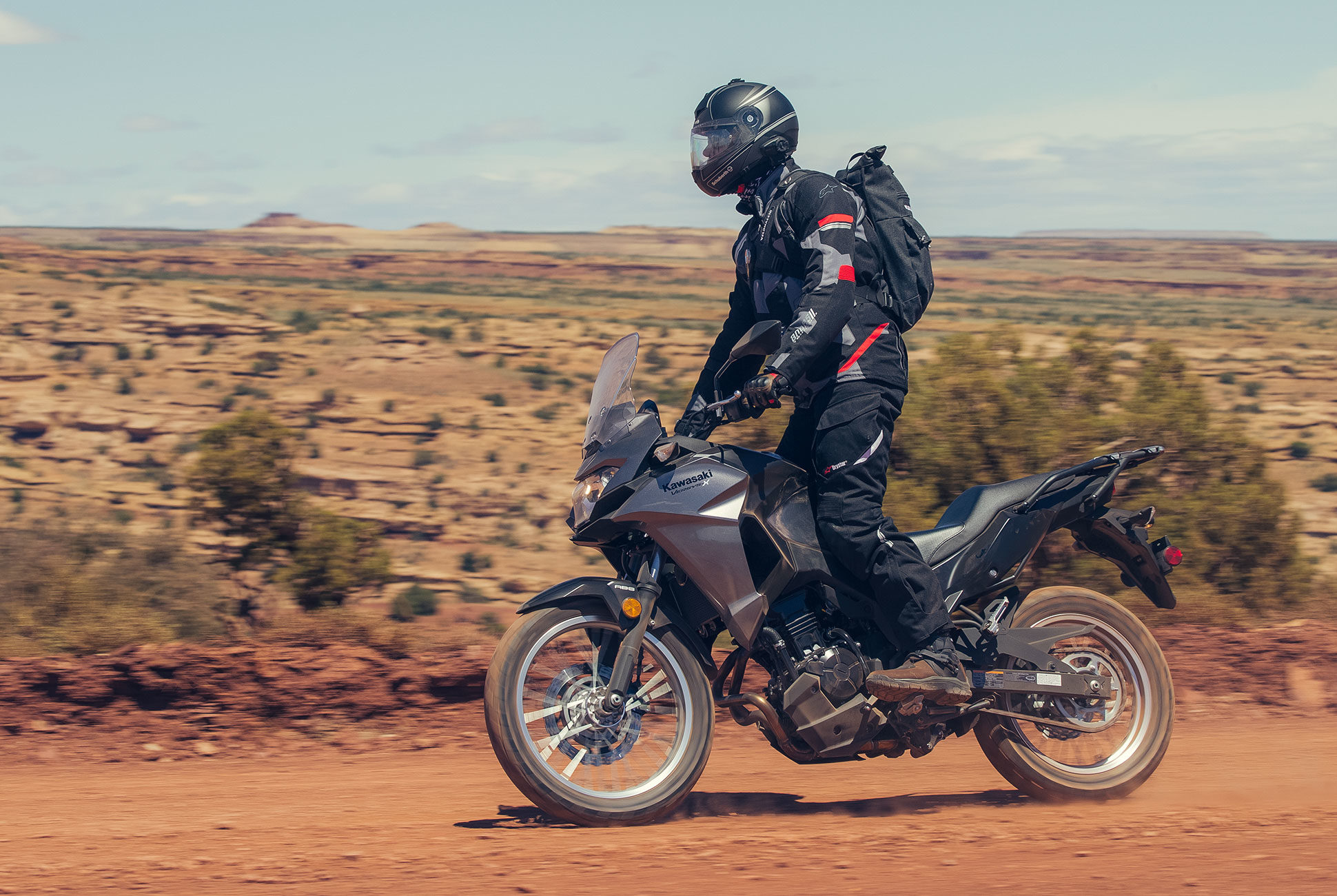 Okay, no problem! I wrote to Yamaha for Hungary. They were the only ones who didn't even have the courtesy to respond with a diplomatic "We do not give a shit, dumbass" answer. Goodbye and thanks for nothing!
I decided to leave the international line and would go directly to CCM in England. They have just come out with the CCM 450, which is, in all respects, the most ideal motorcycle for such a journey.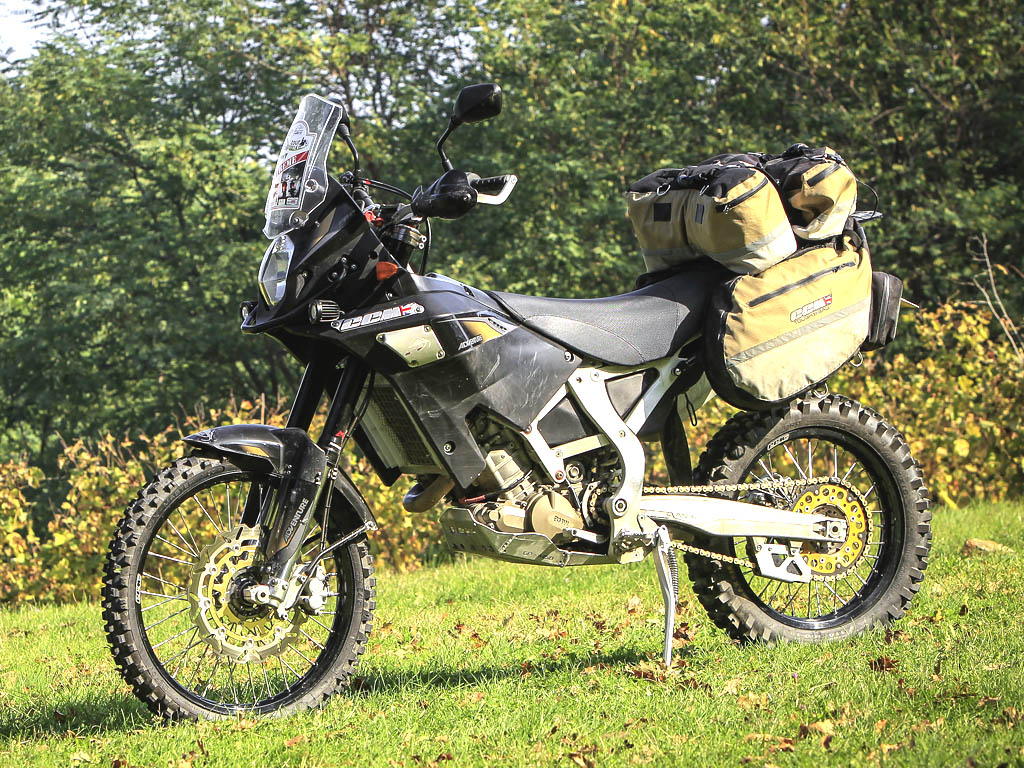 -Is it light?
- If it were any lighter I'd probably have to tie it to the floor! 
-Is it simple?
-It aint complicated!
-Ideal?
-Couldn't be more ideal!
The next day came thy quick answer that they are sponsoring six English soldiers this year, who are going down from Alaska to Ushuaia and preparing for a world record because they are running through the jungle between Panama and Colombia. Unfortunately, this expedition later failed and with them my sponsorship as well, although they did offer me a motorcycle with a significant discount, however, the CCM 450 is as expensive as it is good!
The Darién Gap  is a break in the Pan-American Highway consisting of a large swath of undeveloped swampland and forest within Panama and Central America. To cross it by car or motorcycle is almost an impossible mission.
First succesful crossing by land was made by Amado Araúzés his wife Reina Torres de Araúz the British Richard E. Bevir and an Australian engineer Terence John Whitfield in 1960. Their daily average speed were as fast as 201 meters so it was an easy 136 days long day trip.
The first successful crossing only on land way made by Ian Hibell  by bicycle.
As far as I know only five people were able to make it by motorcycle.
The first one's were Robert L. Webb and Ron Mirell in 1975
Ed Culberson made it on the seddle of an 81 G/S in 1986
The legendary Helde Pedersen made it in88 on a G/S too
Loren & Patricia Upton were the only one's who did not use boats at all on the way in 1995 
JD Smitth's in 2015 also successfully crossed the region, but mainly carried his bike in an Indian carved canoe.
Dennis Brubaker in 1986 was trying hard on his Honda XL600, but dissapeared in the jungle.
Crossing is made difficult not only by cruel natural conditions but also by guerrillas and Coca farmers of the region who are not happy with the uninvited guests. Many have disappeared forever or have been victims of kidnapping, but as thwy say, "why did he go there?!"
I didn't get discouraged, so I visited the Harley-Davidson Marketing Department in Hungary, who were also very keen on the idea. And who the fuck would go with a HD for such a trip? Great marketing, I thought, great marketing, they thought. So, they put me in contact with the regional director, who let me off after a couple of emails, but at least he took the time to do so.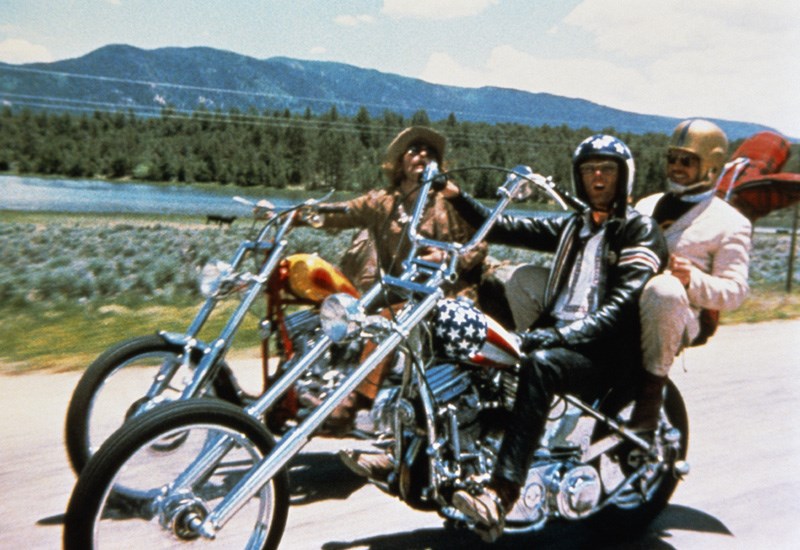 -Is it heavy?
-Definitely!
-Ideal?
-Fuck NO!
-Would it be fun?
-Very much so!
It's all good bro! So, I sent my fancy schmancy, crispy as fuck presentation via email to KTM and I didn't really expect a response, but a few days later, I personally got a call from Zsolt Göbölyös who, as it turned out, works at KTM as well. He said that they receive heaps of these letters, but that mine was so superb that he'll do everything in his power, so I could go with KTM.
I went to meet the regional boss, scared shitless of course. We had a wonderful lunch at the Budapest Motor Show canteen. I told them they could not make a mistake like they did with Ewan McGregor and Charley Boorman's project. "You never know who will suddenly become a Jedi Knight?" We laughed a lot, I came up with a new marketing concept, put together a wonderful presentation, asked for money, pussy, pálinka (traditional Hungarian fruit brandy), a newly announced KTM 1090 and full support. I promised content to the millions of KTM Facebook site fans, but all for nothing, there are companies who just don't learn from their mistakes.
-Is it heavy?
-Yep!
-Is it a good motorcycle?
-You bet your ass it is!
-Ideal?
-If there's support, absolutely!
Alright I really had it with this fucking horse shit, I thought to myself! Why am I wrestling here with everybody, my ass is sitting on one of the best motorcycles in the world. So, I went to BMW Hungary where I found new understanding people. They assured me that they would not give a motorcycle (I wouldn't go with a new BMW anyway), but they are very happy to install and repair my motorcycle, but that I should go to Wallis, where they would first check it out in order to make a final decision.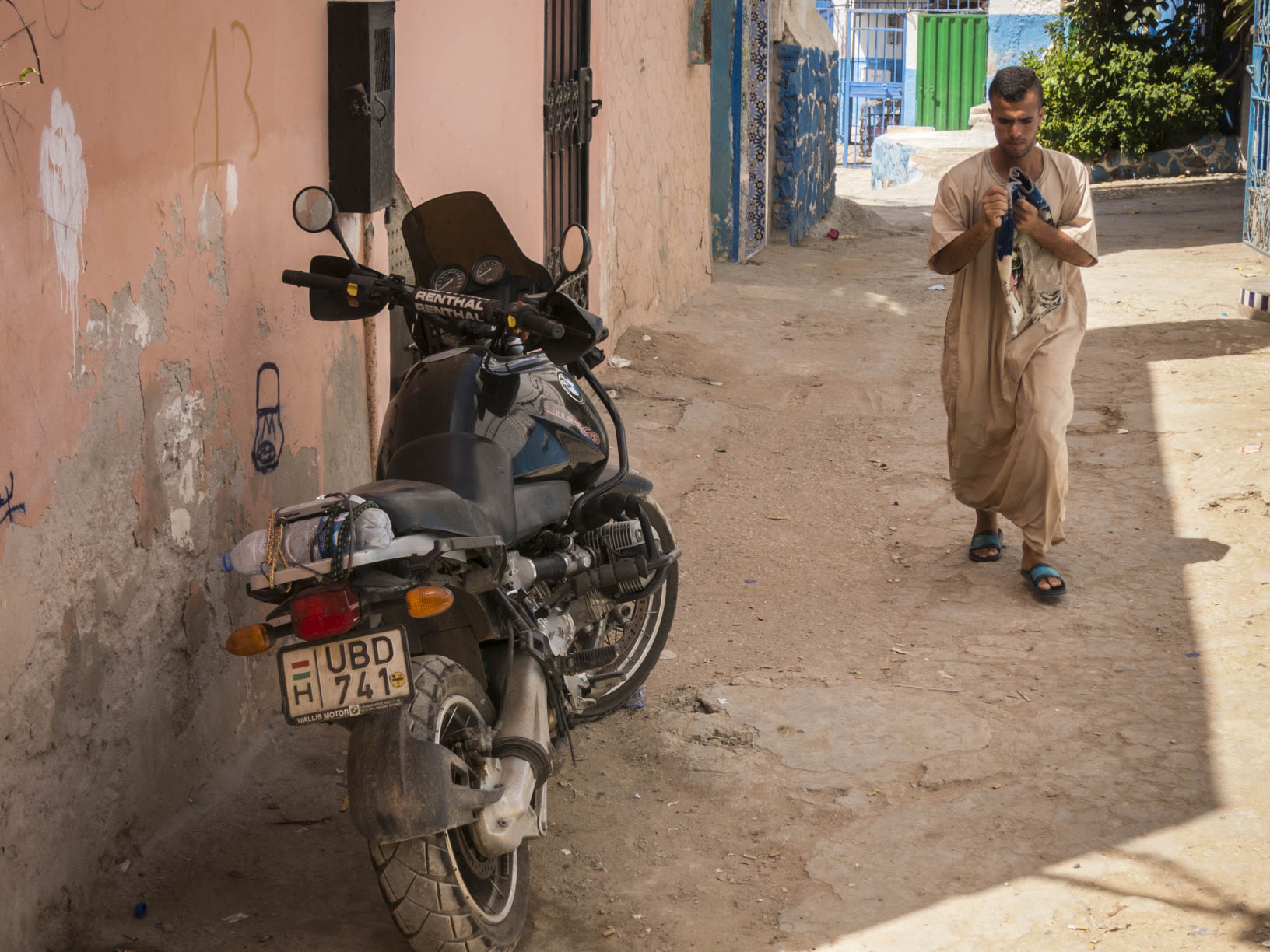 My '98 motorcycle was by far the worst ruin at the service, but it didn't have any issues, I just came from Morocco, where it did a fantastic job.
They looked at me pretty shocked, because it didn't have the original brake pads (of course it didn't, I got them in Africa), so they checked the whole motorcycle in the afternoon and afterwards they sent me a list of recommended repairs, which was a bill for one and a half million forints. The mechanics fee alone was more than 700 thousand forints! (Approx 5000 euros) 
I went back to talk to the mechanic. We discussed that the motorcycle has almost no problems, if we don't replace it just because of preventative reasons and we'd only renew the clutch system and the shat drive (though they are still good, but they wouldn't manage such a journey), it would only cost me around 700 thousand forints and then the mechanics fee would only be little under 300 thousand forints.
For a spectator it's never expensive, but at Wallis they decided that it would not be worth it, so we said goodbye to each other.
To be frank, I love this motorcycle, so I decided to repair it with a proper mechanic.
I visited the BMW guru, Istvan Nyitrai, who used to be the Head of Mechanic Services at Wallis, I asked him to look at my motorcycle, replace the clutch and renew the shaft drive. He drove me away at first because he was no longer engaged in assembly, and he did not have time either. However, when I told him what I was preparing to do, he said he'd take a look at my motorcycle. He assured me that the 1100 GS was a good choice and it's reliable, but he also asked why I wanted to go with such a bulky motorcycle.
-Is it heavy?
-Like a freaking tank!
-Is it complicated?
-Nope, but it aint too simple either.
-Is it good?
-Its fucking great, it just sucks!
Ok, so the big hulking creature must be good to go
This was the last drop in the cup! As a last resort, I visited Suzuki Hungary, where I met nice people who were very welcoming, they assured me of their support. They offered me an SV 650, but no matter how much I wanted it I would not have been able to make any of the modifications that I'd need for this trip. We talked about V-Strom 650 as well. I thought of it as one of the ugliest motorcycles, so much so that I didn't even notice that there was such a vehicle in existence, however, as I got a little bit more up close and personal to see what they're on about, it turns out that it's probably one of the most reliable constructions in the world.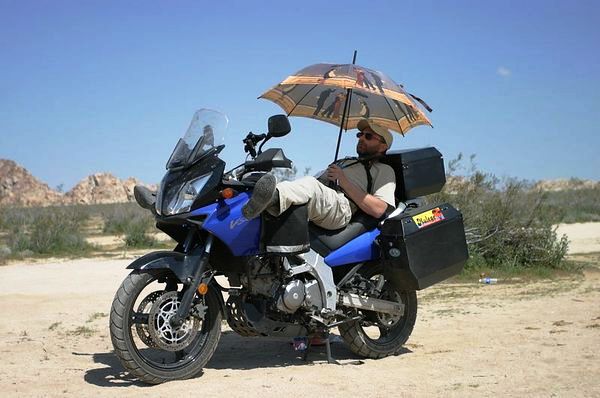 Those who use it, worship it, it has no type issues. It may not be pretty to look at, but it seems like a good choice, almost ideal! In the end, it was all for nothing, they couldn't get me one from the company, but they insisted that if I went with Suzuki, they would support in everything.
-Is it heavy?
-Yep!
-Is it complicated?
-It's simple and reliable!
-Is it ideal?
-Apart from its weight, it sure is!
Two feet on the ground
I had to face the facts, that I would not get a motorcycle from anyone, I must solve this problem myself.
I got it! I got it! I yelled in the bathtub in the morning when it all came together. There is no perfect choice, there is only compromise, but I want a motorcycle that is way under 200kg (440 pounds), which can squeeze out about 50HP. It's as simple stone axe, two-cylinder and an injector, because I've heard about a lot of broken carburettors, but a broken injector is rare, just like a good summer hit song.
The problem is that there is no such motorcycle, but my BMW is worth approximately a million, in forints. I can sell it and from that money I can pretty much build any motorcycle that I want. I have prepared a list of available motorcycles:
BMW XCountry or XChallenge: It pretty much meets all my requirements, but fundamentally its more expensive than what I am willing to spend on it, on top of that there are the accessories and modification costs, to make it suitable such a journey.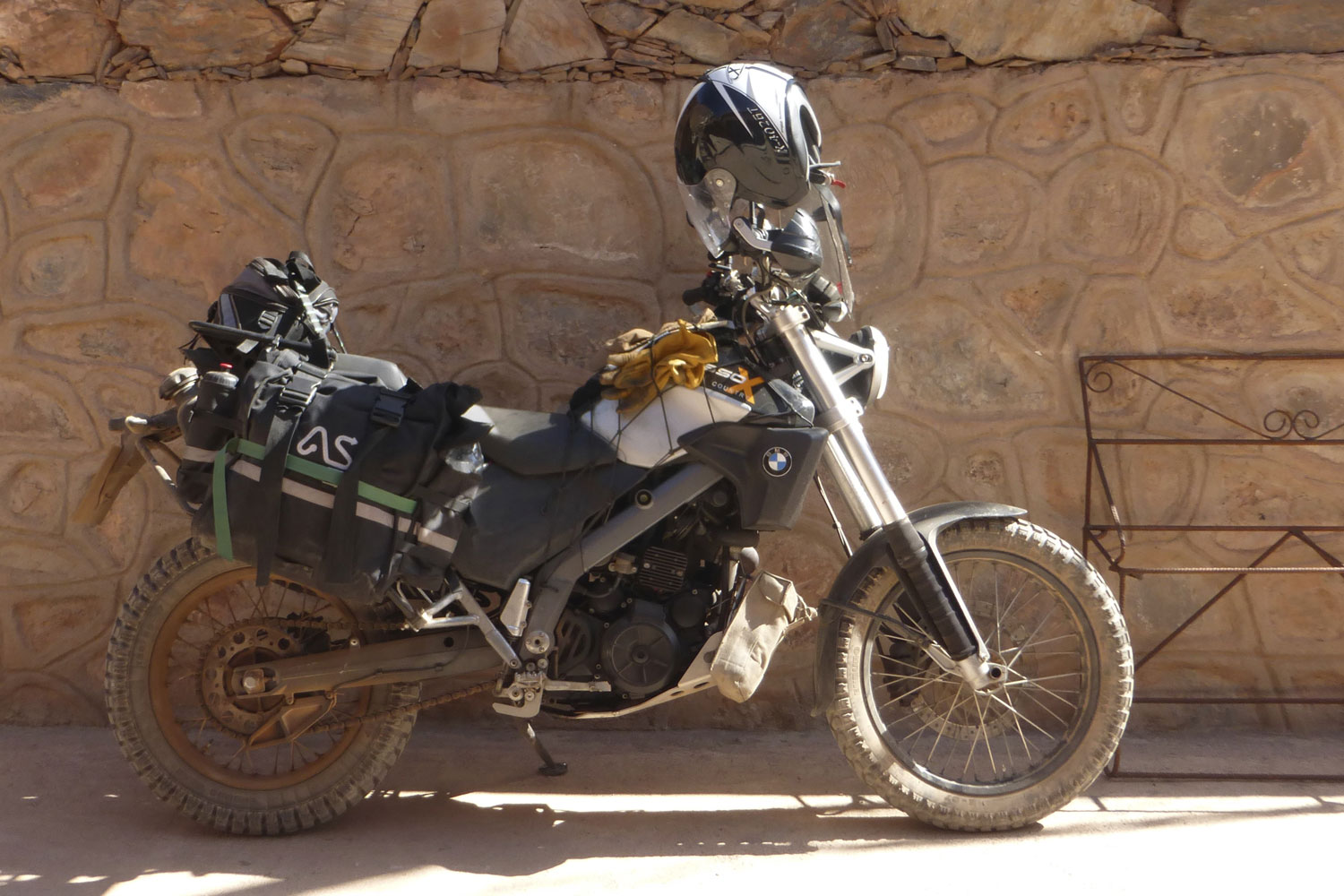 Suzuki DRZ 400s: Super good, lightweight, all around easy to prepare for such a trip, but it's way too tuned for terrain, and I do not want to go on an endurance trip, so this one out of the picture.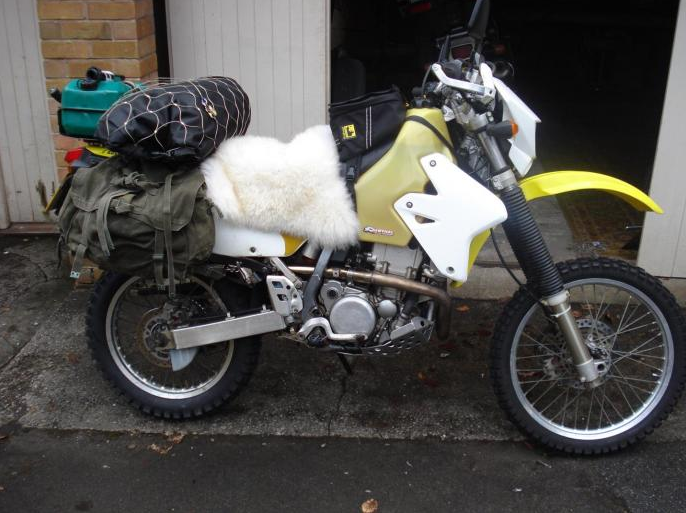 Honda XL 650L: It's yet another motorcycle that is ideal. Since '92, they have been manufacturing it without any modifications, they produce all kinds of accessories for it as well. Unfortunately, for almost 20 years now it has not been available in Europe. Every now and then there's one for sale in Hungary, and the availability scarce as well to the West. I will not travel more than 100 kilometers to look at wrecks.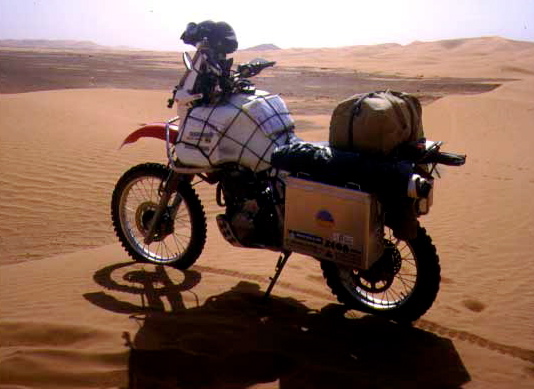 Honda Dominator: The same block, well-crafted, but it has a small in tank and it shakes like a fucking jackhammer. It does about 3000 km (1865 miles) until it's in need of an oil change, which would not be a problem, but I do not think that it is possible to get one which has a nearly 20-year-old engine and has been well kept.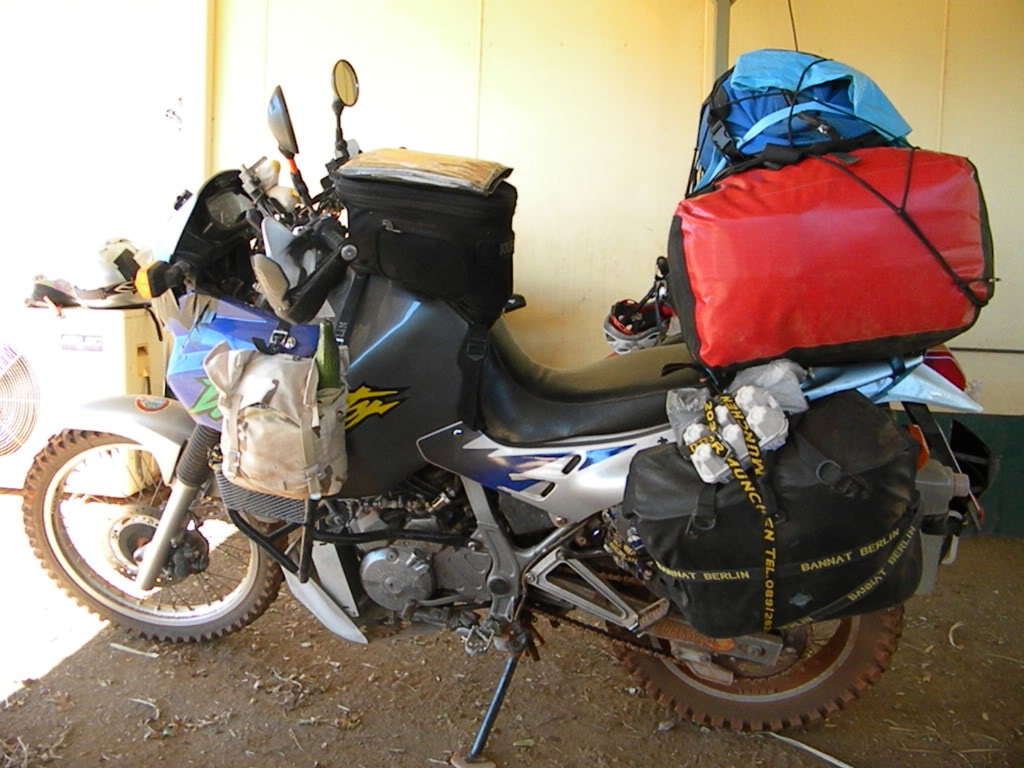 Honda Transalp: It's everything I want, however, because its way over the 200-kg limit, it's a no go.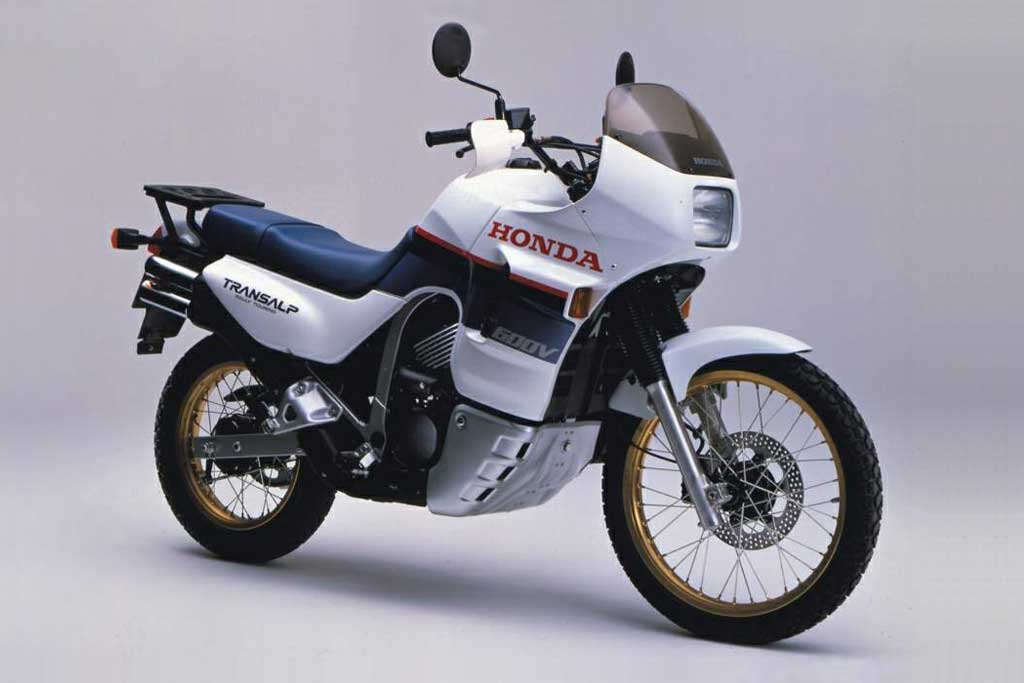 Kawasaki KLR650: A living legend that has been manufactured almost unchanged for many decades now. It has almost everything that is essential for a journey like this, unfortunately its cutting it too close to the 200-kg limit, so again, it's a no go.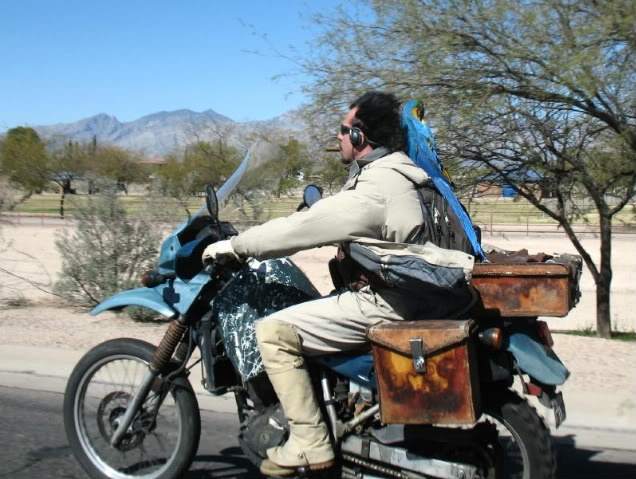 Suzuki DR650se: The perfect choice. Many travelers end up with this bike. You can choose from tones of remanufactured parts. There's a complete industry just for making this motorcycle into a real tour bike.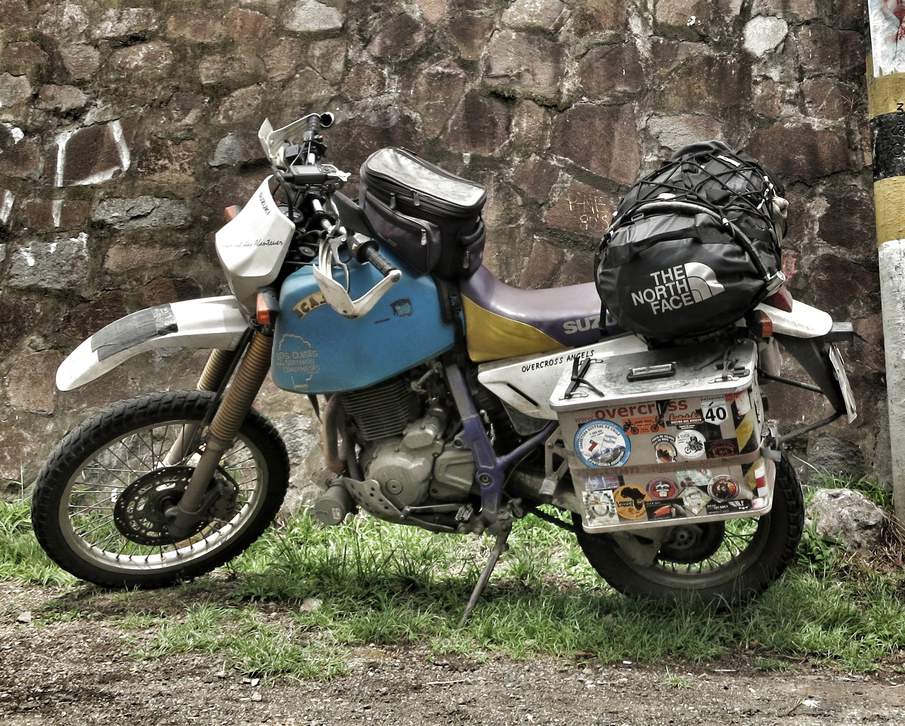 Unfortunately, since '98, this model has not been marketed in Europe and it cannot be imported from America because it doesn't even hit Euro 3 license anymore. In Hungary, there is a spectacular appearance of it every now and then, it can be found in Austria and Germany, where they still hold up their price, but you can obtain a good one at a reasonable price.
At 162 kg (357 pounds), with 43.5 horsepower it's not too bad, but you must travel to get it and then you have to spend pretty much the same amount again, on additional accessories.
I started to feel very sad that I was sucking so much at this, then I continued searching the world wide web for the solution when the holy grail of budget motorcycles appeared!
The Suzuki Freewind is one of the ugliest, most unpopular and the most undervalued motorcycles in the world. This motorcycle is so ugly that until now I didn't even realize that it exists, even though I'm obsessed with motorcycles.
Freewind was the Japanese response to the BMW 650 G/ S. It's ugly just like everything that was fashionable in the '90s.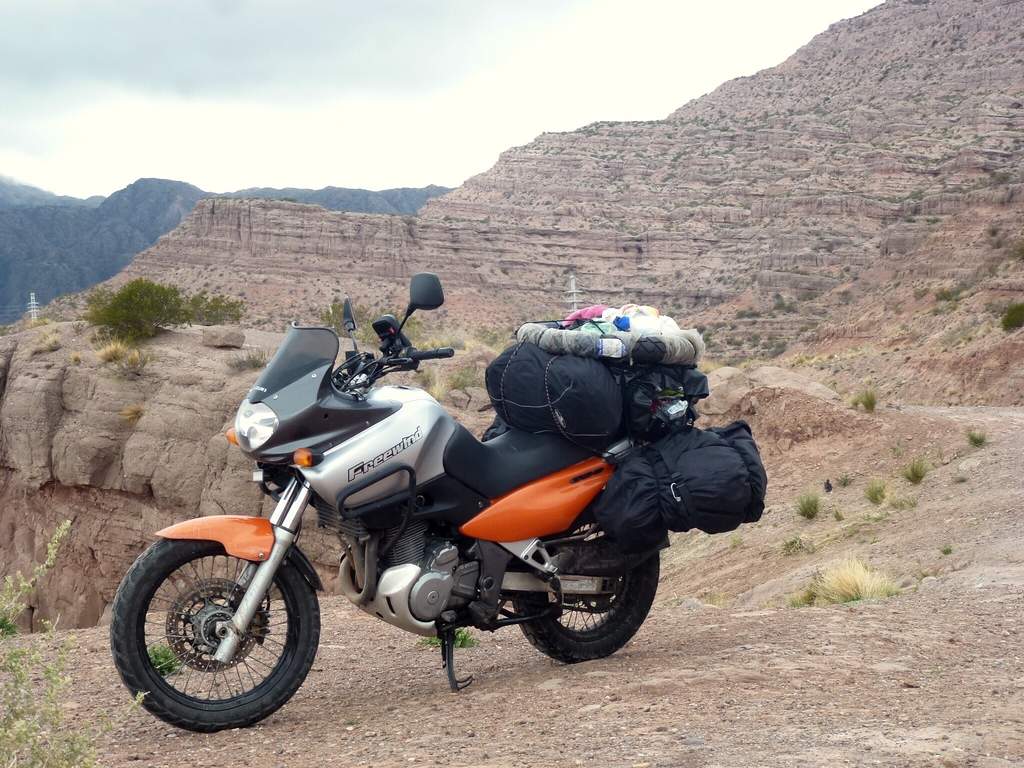 It a featureless and foully wrapped around with plastic shit, but it has the same block as the DR650, with one difference that it's got a double carburettor, which means +5 horsepower. It is more like a tour endurance bike, rather than an endurance bike, although it is 18 kg (40 pounds) heavier, it does come with an 18L tank, luggage compartment, belly armor and windshield. I would have had to buy these items anyway, for a small fortune and it would have added like 10 kg (22 pounds) to it anyway, so we're talking about a gross of 8 kg (18 pounds) extra, which is pretty much nothing.
Since this type has virtually no appreciation, it's pretty damn cheap, but it's actually a world traveler, dressed-in plastic. It's a sad one after the BMW, but I bought it.
I called Suzuki to see if the deal still stands. That is if I went with Suzuki, they'd help fix it up. The Suzuki service would have charged me one million forints based on the photos (!!!).
We said goodbye to each other...I'll deal with it myself!