People were brewing beer at home in Iran when only Belgian breweries were considered cool in the West. After all, Persians have been one step ahead of us all since the Ancient times.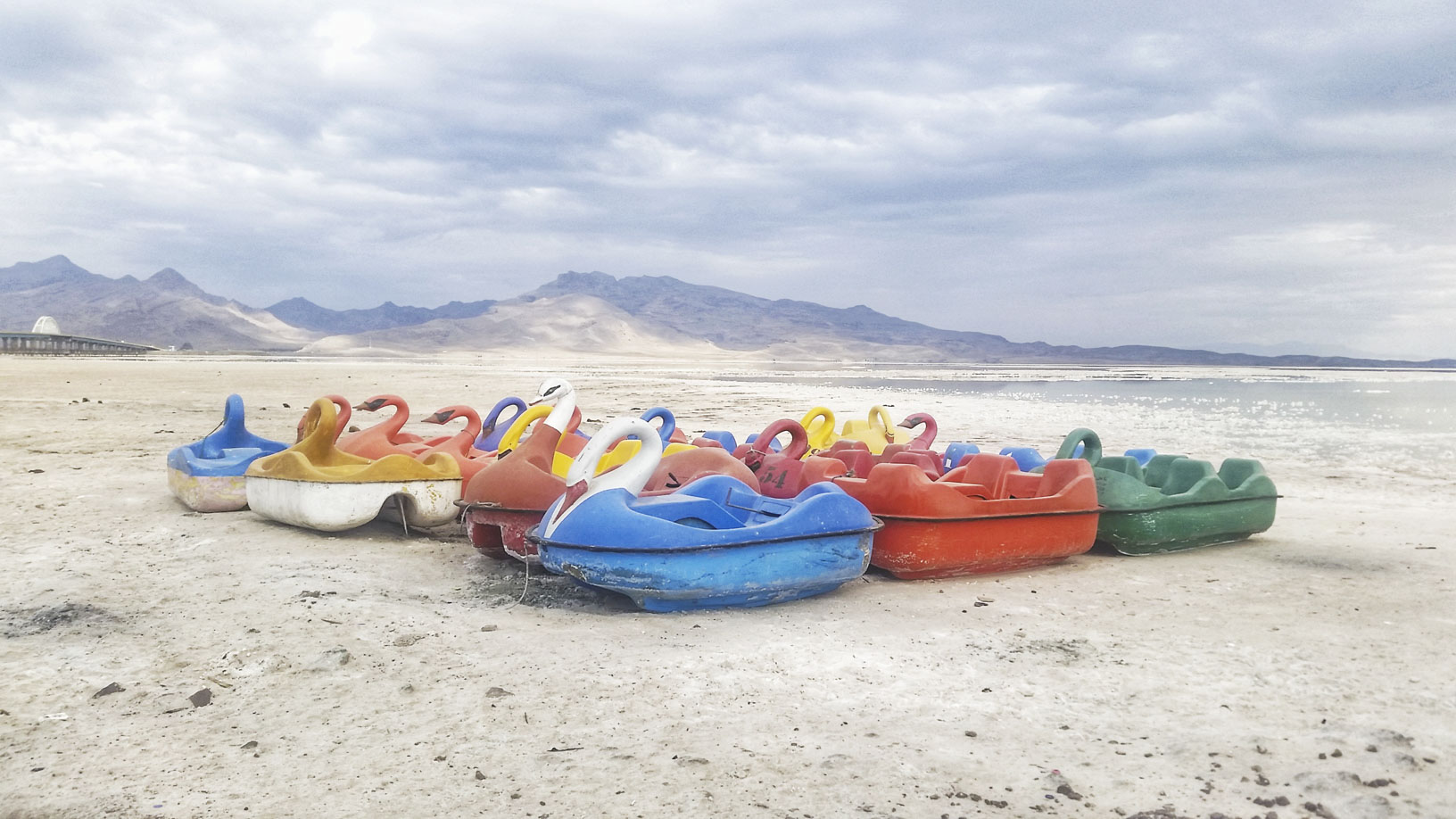 Dry november
When I was in Nagorno-Karabakh, I knew it was gonna be an incredible road between Armenia and Iran. It took me quite a while to arrive, but not because it was long, nor because I had difficulties on the border. But because I kept stopping to take pictures.
I arrived at the Iranian border a little scared - for a change. I knew all my papers were in order, but this was the first time I had to use the Carnet. I was scared that I might fucked it up somehow, because if I did, I'm gonna have problems later, I may even lose the deposit.
It was very exciting how the landscape was changing as I was getting closer to the border. The mountains looked different. From a sudden idea, I turned around once more before the border to refill the tank, and that turned out to be a very good idea later on.
The Armenian border patrols were surprisingly careless and rude, but the Iranians were super kind to me. They offered me tea, and they asked a lot of questions about my trip with the help of Google Translate. Everyone was smiling, and super helpful. I spent two hours there, but only because it was really hard to leave them, they were so nice!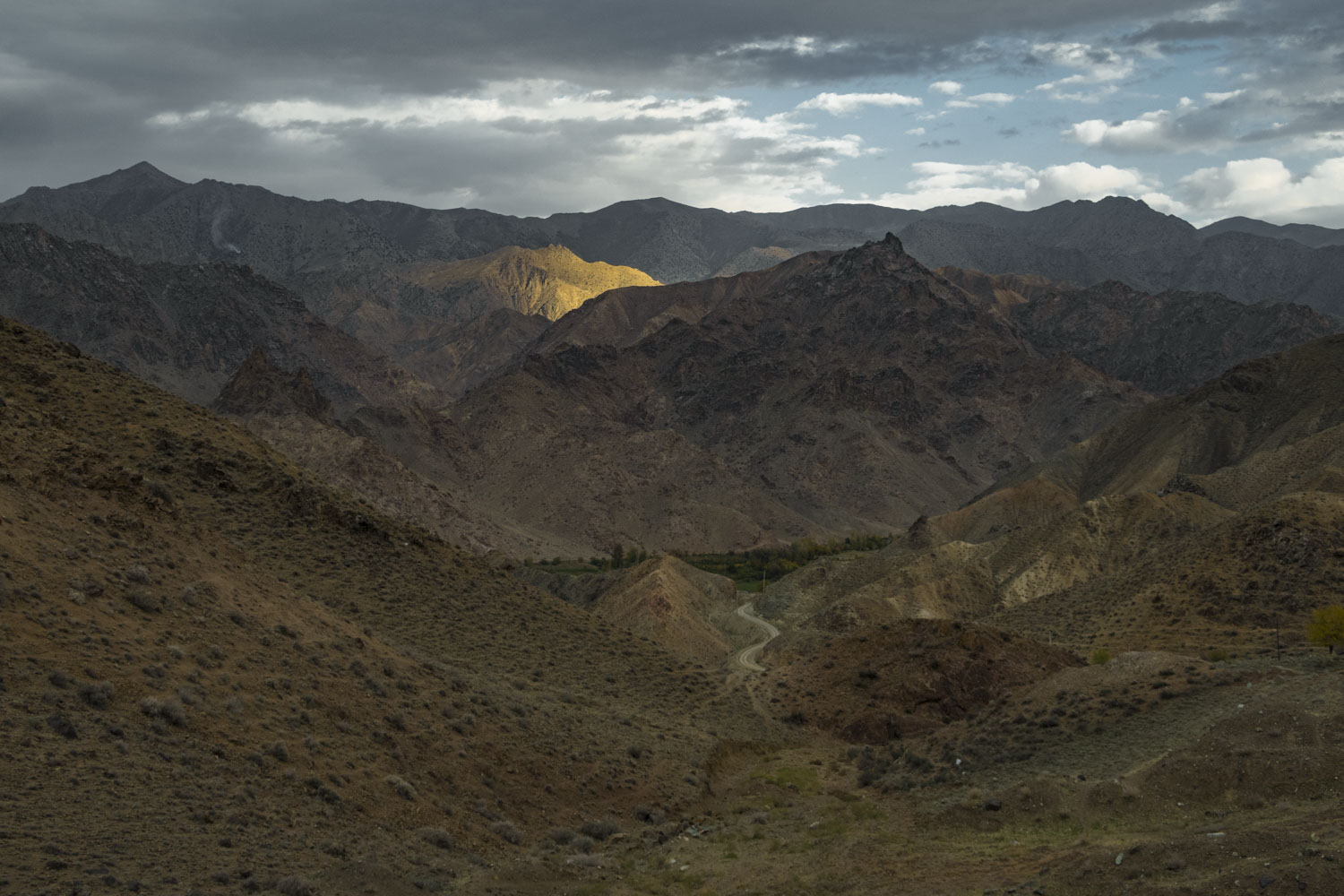 After the border I went through a weird place until Tabriz. It was a large chain of mountains looking like a rock desert. After 20 km I saw two dudes with backpacks sitting next to the road. I thought they are hitchhiking, and of course I wouldn't have taken them, but I thought I'd stop and ask if I can help them in any way. And of course to know what the actual hell are they doing sitting in the middle of fucking nowhere. One of the dudes has been walking from Italy, he was headed to India. The other was Ukrainian. They met in Georgia, and been walking together ever since. The Ukrainian dude in slippers. They said it was all fine, but they're gonna put up camp there, because it was getting dark, and they wouldn't make it to the next village before dark anyways. I was thinking about staying with them for the night, but then suddenly decided to make it to Tabriz.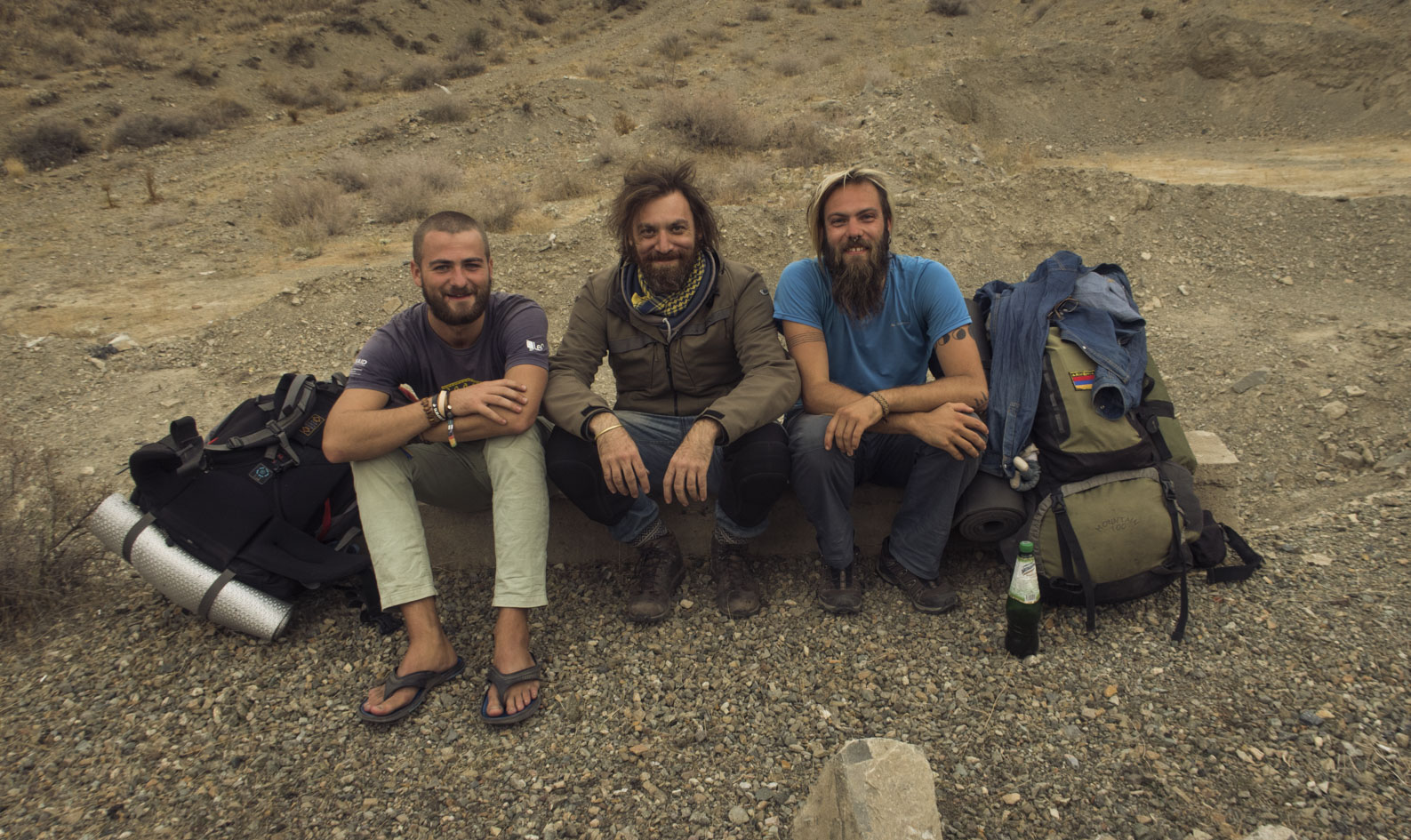 Only the insane sunset was better than the insane landscape, but suddenly it hit me, that I was here, totally alone, almost 3000 m high on a mountain, somewhere in Iran. I'm freezing and I can't see almost anything. I got scared for a second, and I was thinking about putting up camp as well and lay down, but according to the GPS I had only another 65 km ahead, so I decided I'll risk it. I'll try to achieve a Michelin Man look with as many clothes on me as possible and reach civilisation.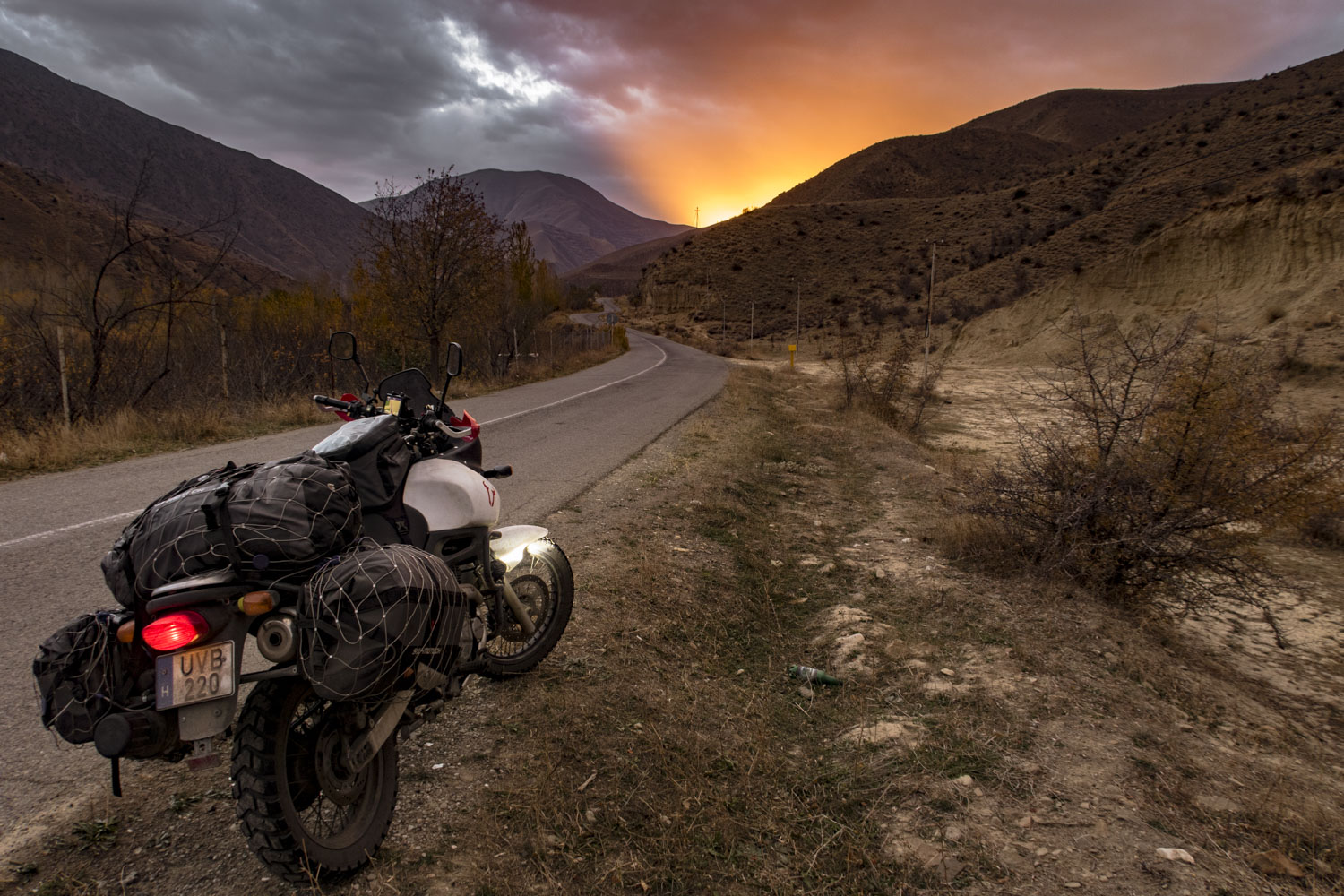 At that point I didn't think it was gonna last for 3 hours to do this 65 km. Out of which I spent 1 in the traffic jam in Tabriz. But around 7pm I arrived among the flickering red and green neon lights.
In the morning I got to know two dudes in the dodgy hostel, one from Germany, one from Hong Kong. We left together to discover the city. I wanna say that Tabriz is exciting and full of things to see, but then I would lie. There is not much to see, and that few things (bazaar and mosque) we did by early afternoon.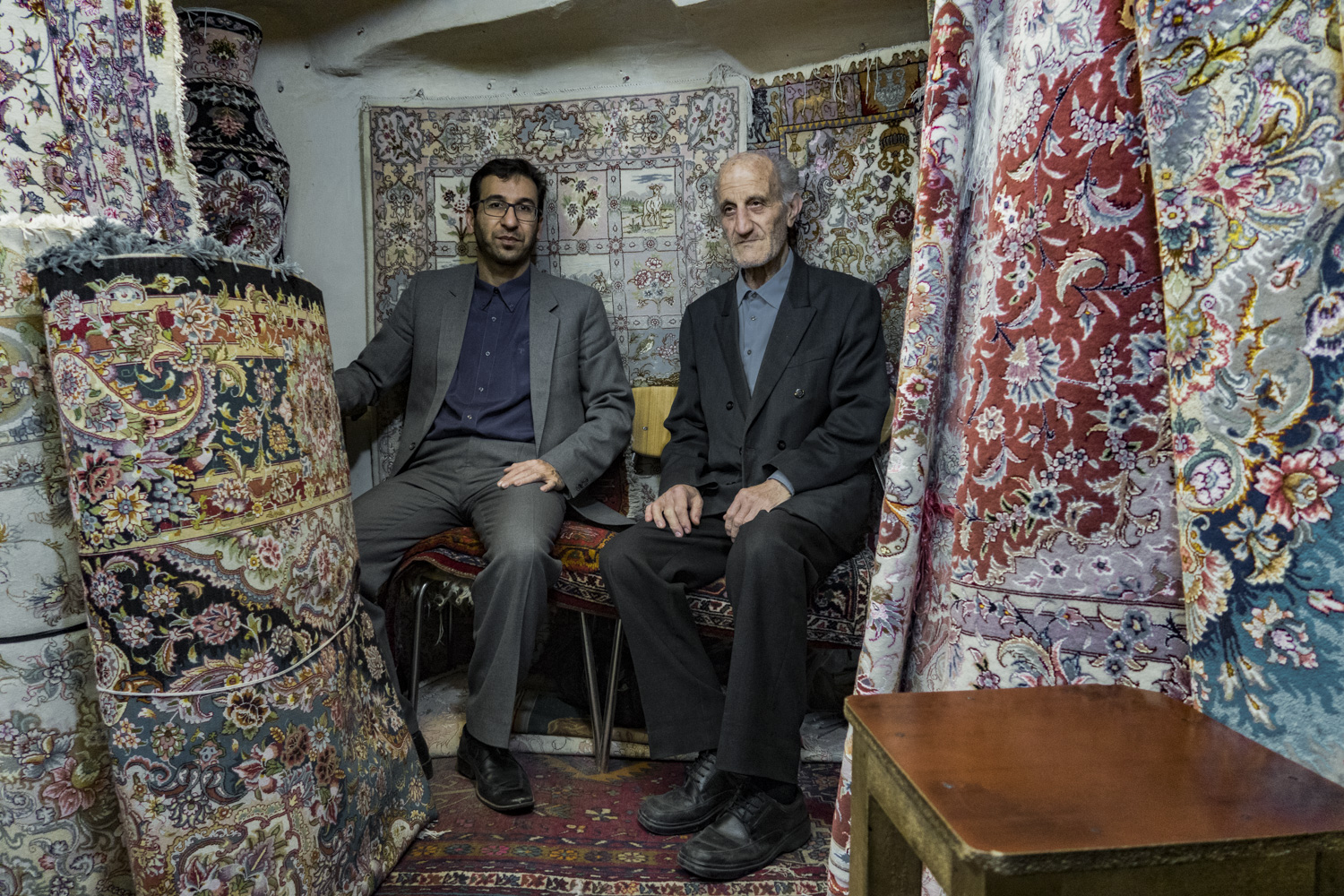 Iranians are incredibly nice people and they absolutely love foreigners, so they stop you on every corner to have a smalltalk with you. This is incredibly cool on one hand, but on the other hand, some of them will start out telling you how much they hate living in Iran, and how the want to go away. And this is insanely sad for one part, and fucking irritating on the other, I didn't come here as a practicing therapist. So after getting stopped for like 16 times within 2 hours, and you have to talk about the hardships with total strangers, this becomes a burden.
The next day the half-mad German archeologist disappeared, so me and the mathematician guy from Hong Kong hired a taxi to go see lake Urmia. This lake is Iran's biggest lake, it's officially double the size of Balaton (Hungary's biggest), but unfortunately it's only 10% of its original size due to extensive draught.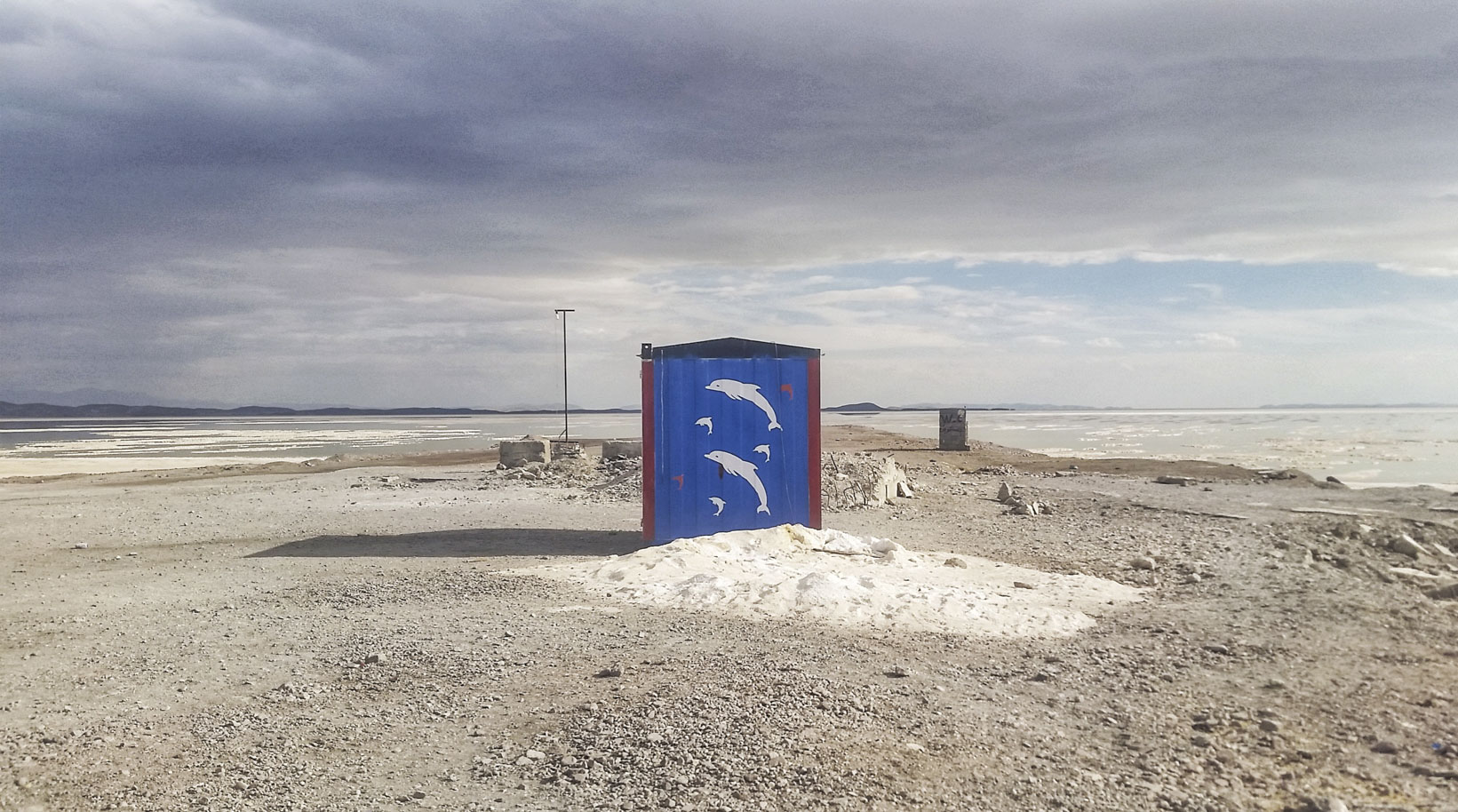 A dry, neglected lake looks really sad. And of course, as always when I get to a dried out, salty lake wherever that may be, I either forget my camera or it has a problem. This time I forgot to take the battery off the charger. So I had to use my phone to take pics again.
On the way back we stopped in Khandovan, Iran's Cappadocia. And we were extremely happy that we did 200 km with a taxi, and paid only 45 USD for it.
I have officially seen all sights around Tabriz, and though I didn't really want to continue to the North (to the cold), I had no choice if I wanted to stick to my original travel plans. Right when I was unbearably freezing, I met a German couple with their caravan, and they invited me for lunch and filled me up with hot tea.
I properly froze again for the rest of the day, so I did my first stop in Sarein, where there are many bath houses. Once I got there I quickly got a room, and ran to check out one of these modern Iranian bath houses.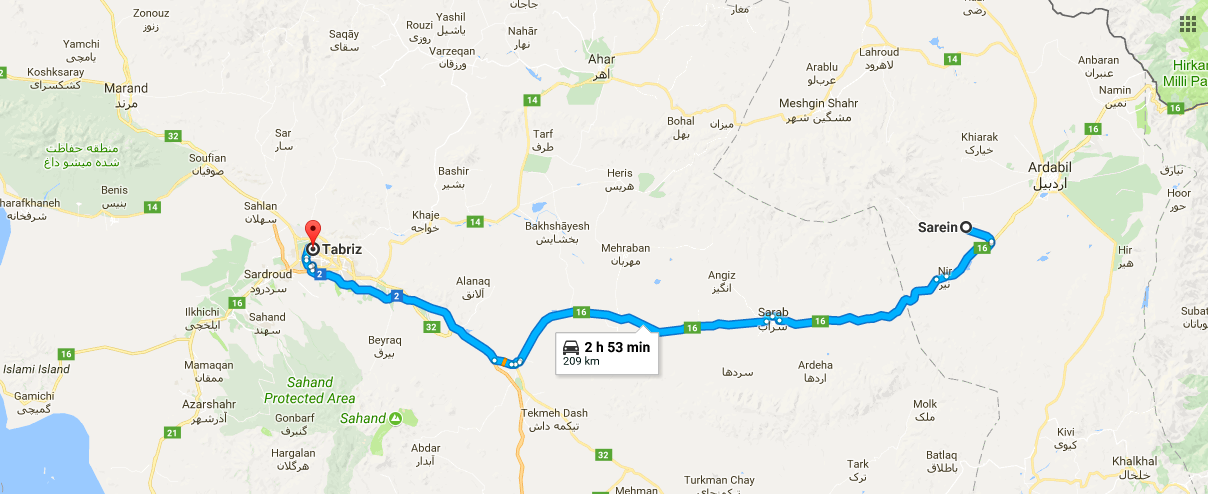 I entered the bath, it was full of slides like in an adventure park. It was totally dodgy. Not a single woman anywhere. It was completely surreal. I could only find my locker, because my mathematician friend taught me the iranian numbers from licence plates. I caused quite a scandal, when I simply pulled down my pants to put on my swimming pants. Judging from people's eyes, I instantly understood that you should use a cabin for this purpose around here. And they instantly understood that I'm just a stupid foreigner. Luckily there was no conflict from this, and I learned something new!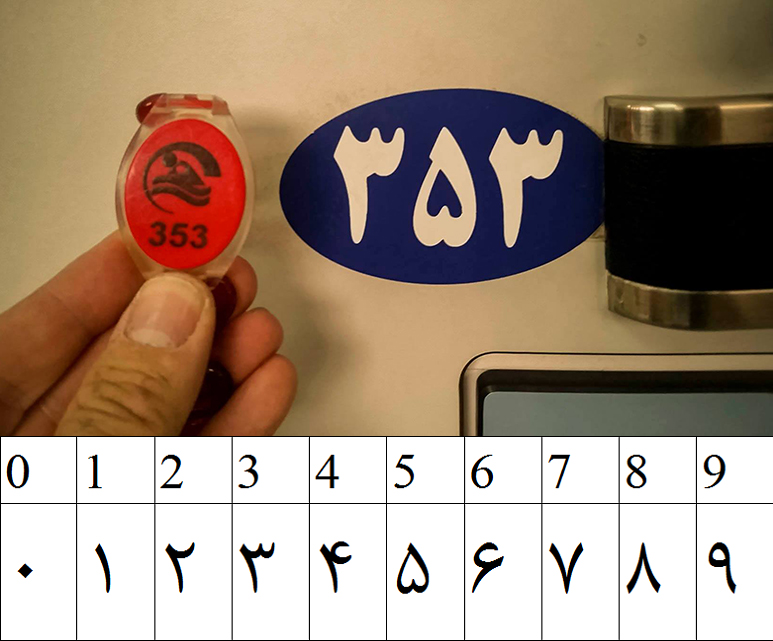 I couldn't waste any time any longer, I had to start making my way through the mountains for real so I could reach Rasht on the coast of the Caspian Sea. As I reached the beach, the vibe has changed, everything was a bit looser. It reminded me a little of South-East Asia, but of course not that loose. The fact that is was pouring all along helped amplify this feeling, that reminded me of the times when I was riding during the monsoon season in Asia. Only difference is that I wasn't sweating due to the warm, but due to all the winter clothes I had to wear in the mountains. Which was appropriate there, not so much by the beach.
At least I was kept dry everywhere except on my shoes, because somehow this bike is designed in a way that if the road is wet, the wheels would splash the water on your ankle. Another design fail was my rain pants, that are long enough as long as I'm not sitting on the motorbike. As soon as I am, it raises just as much that it covers me down to my ankles. So all the water gets in my boots.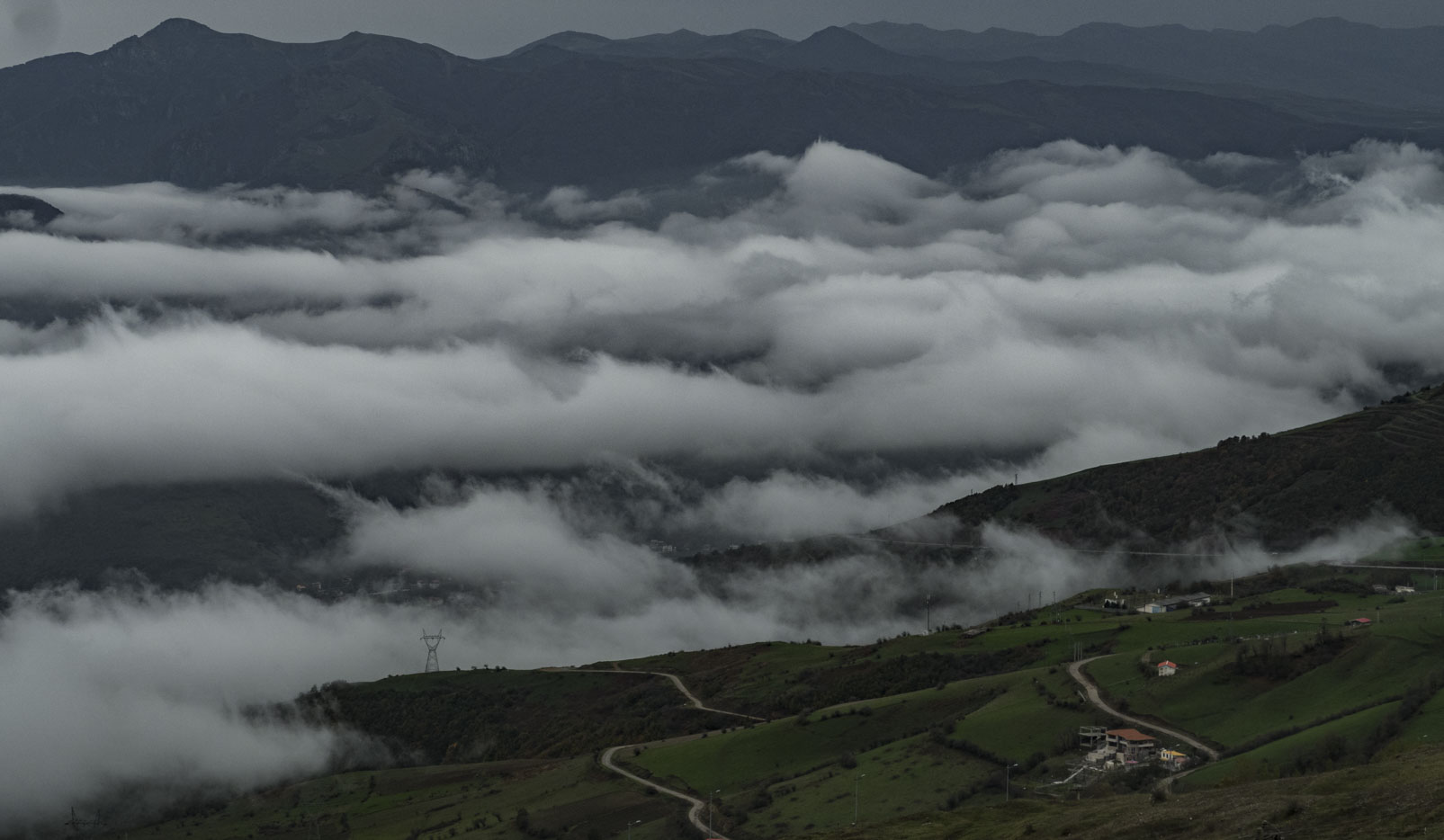 Rasht was finally a city where people are living in, not only inhabiting it. I mean, there are many cities like that, like Tabriz, that are just empty, there is no life whatsoever, not even on the squares. Rasht is not like that! There are masses on the streets, grand pedestrian streets isolate the traffic from the city centre. People sitting, walking everywhere. It was great to be finally in a not only culturally interesting but also happy place!
Rasht is by the way a radical liberal place as I got to know, and you can totally feel it. But the truth is, people don't go to Rasht for Rasht. But because this is the closest point to get to Masouleh, a picturesque beautiful small village in the mountains. Masouleh delivers what picturesque beautiful small villages should, in that it's totally picturesque and beautiful. That lasts for about 1,5-2 hours, while you can walk around without getting bored. Then you do.
My next destination was supposed to be Tehran, but I saw a place called Khoon Geli on many forums. People spoke really highly about it, and since it wasn't far from Rasht, I decided to see it for myself. It was in the suburbs Tonekabon city.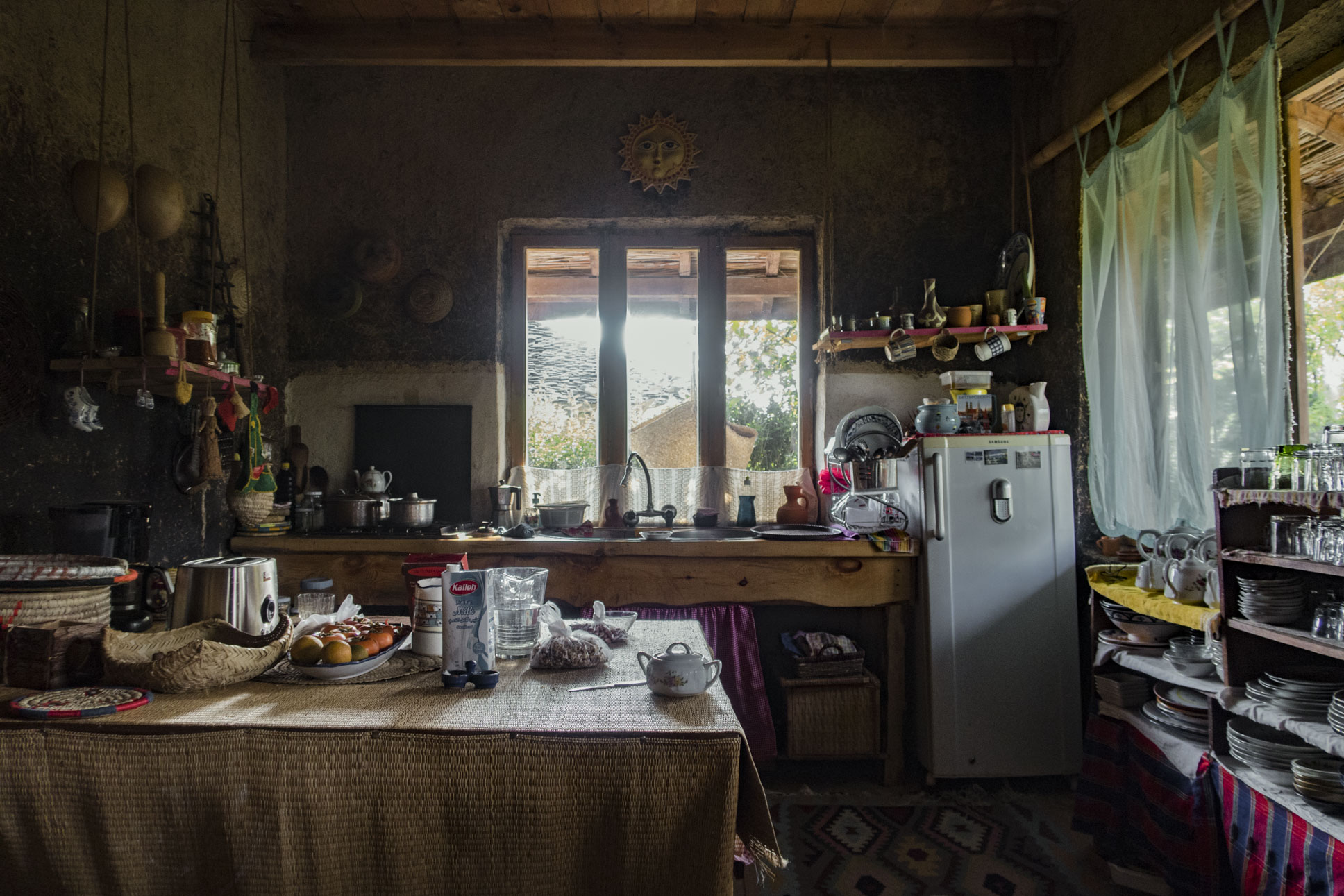 The host, Farzin lived in London for 19 years, where he worked as a psychologist. Then he lived for a few years in Venezuela and Spain. Then he got fed up of it all, built a house, and now he's cultivating citrus trees in his garden, and leading tourist groups. Classic Iranian village house, but quite expensive. It was way out of my budget, but I really wanted to experience something tasteful and aesthetic, and it was somehow radiating a peaceful vibe, so I decided to stay here for 2 days.
So I did. On my first night, Farzin offered his homemade liqueur. Within minutes I figured he had a Hungarian lover 20 years ago, and what resulted in even more liqueur was the fact that I somehow even know that woman loosely. The day after Farzin showed me around the area. In the evening, one of his friends came to visit, who is working at BBC in London. More and more liqueur, and I got to know everything about the revolution, the banishment of the shah, and how everyone wanted to get rid of the shah but nobody expected this islamic craze that came after. I asked them, why can't I hear the muezzin here, they said it's because nobody's religious, and they were annoyed that it was screaming all the time, so they muted them around here. I've been to some Muslim countries, and you can always hear the muezzin calling for prayer except here.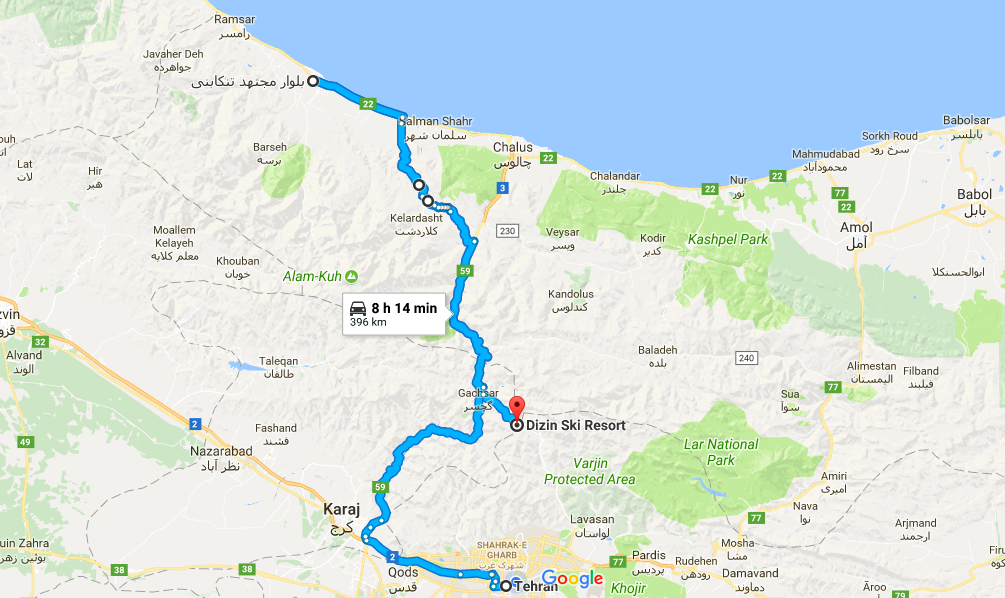 I really would have loved to stay longer, but my brother is coming to visit me in Tehran, so I had to jump back on the bike to get through the mountains.
On my way I stopped in Dizin, the ski resort of Iran. I thought I'd ski if there was any snow. I wanted to come here after Tehran, but somehow the GPS mixed things up, so I got lost in the mountains for a 40km detour. I was dead tired when I arrived in Tehran. I did the 400km long way in 10 hours. It was especially shitty due to the 20km long crazy traffic jam in the city. I stopped in front of my hotel, and I literally fell over with my motorbike. I'm gonna leave my horse rest for 10 days now, and becoming a proper tourist with my brother, gonna take buses and trains like proper tourists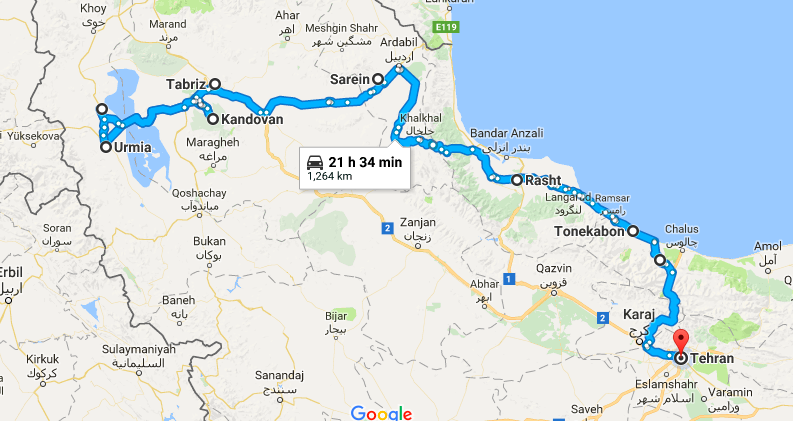 this is how the first 10 days looked like - without the detours.
For most recent, follow me on facbook: https://www.facebook.com/Othrn/
If you wanna watch: https://www.youtube.com/channel/UCBPlwjAXybPL4fqbrmpMALg/featured?disable_polymer=1
If you don't have time at all: https://www.instagram.com/ontherunontherun/